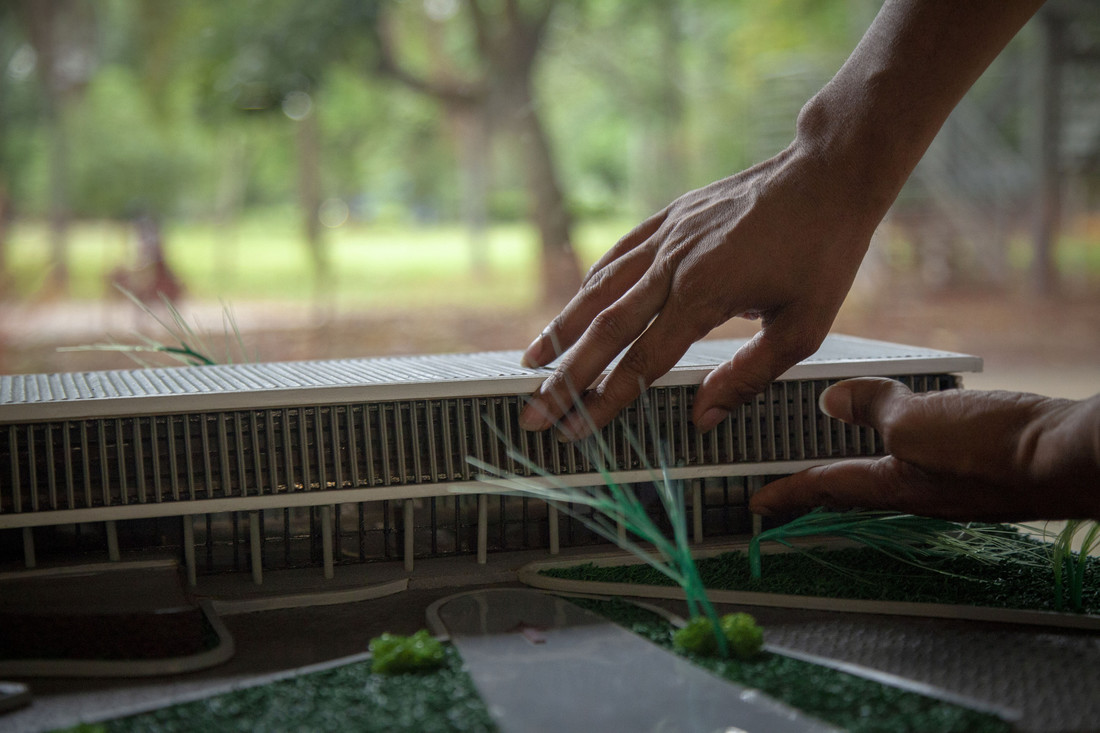 In addition to the special needs guided visits and the 34th Bienal accessible audio guide, there are other inclusion initiatives, all planned with the support of the specialized accessibility consultancy Mais Diferenças. Learn more to see what may work for you:
Video guide in Brazilian sign language (Libras)
In addition to the accessible audio guide, with interpretation in Libras, we have also prepared a video guide in Libras that covers 15 works in the exhibition! Visit 34.bienal.org.br/en/
Texts in Braille and enlarged font
We have prepared an accessible route for blind and low vision visitors, which can be complemented by curatorial texts and texts about the works printed in Braille and in a version with enlarged font and contrast. Head to our Mediation Rooms to access the material.
Touch models
In the Mediation Room on the ground floor, you will find touch models of Ibirapuera Park and the Ciccillo Matarazzo Pavilion for you to understand the building dimensions.
Physical accessibility
We have elevators and access ramps, accessible restrooms and an emergency alarm system. Wheelchairs are also available for use during visits – just ask a staff member at the entrance to the pavilion.