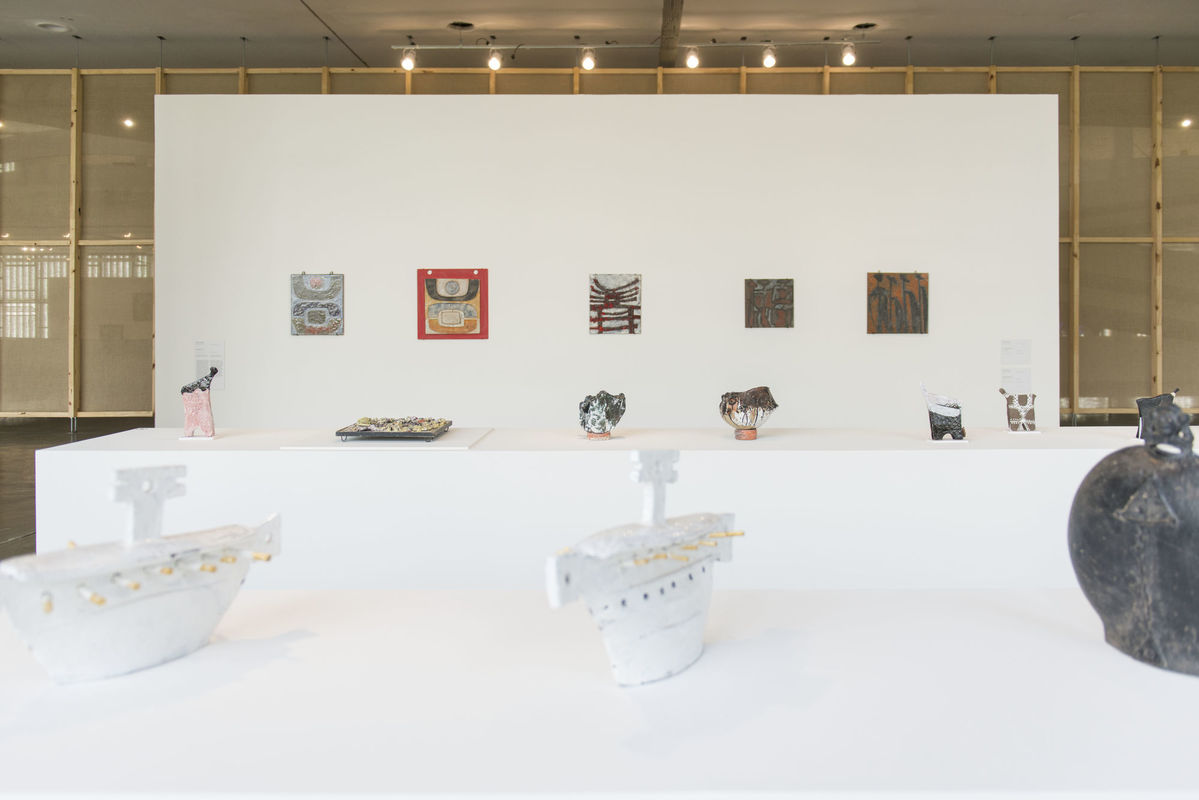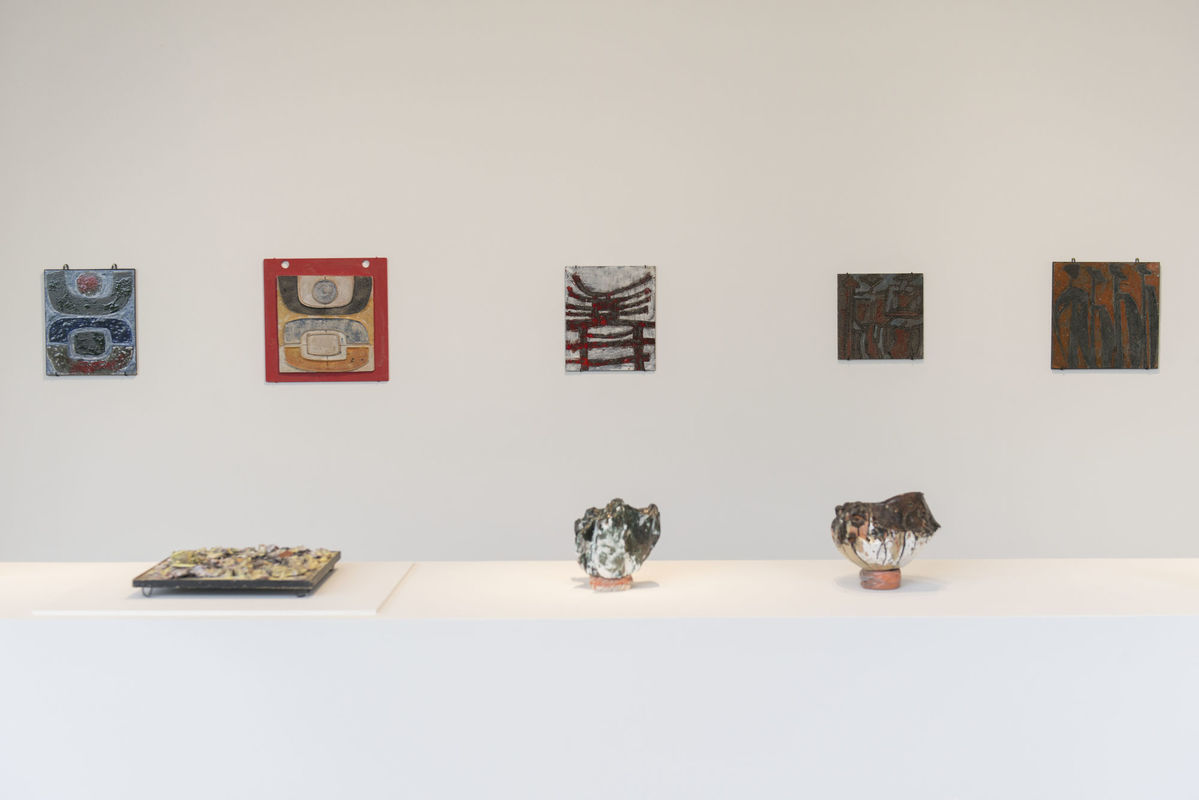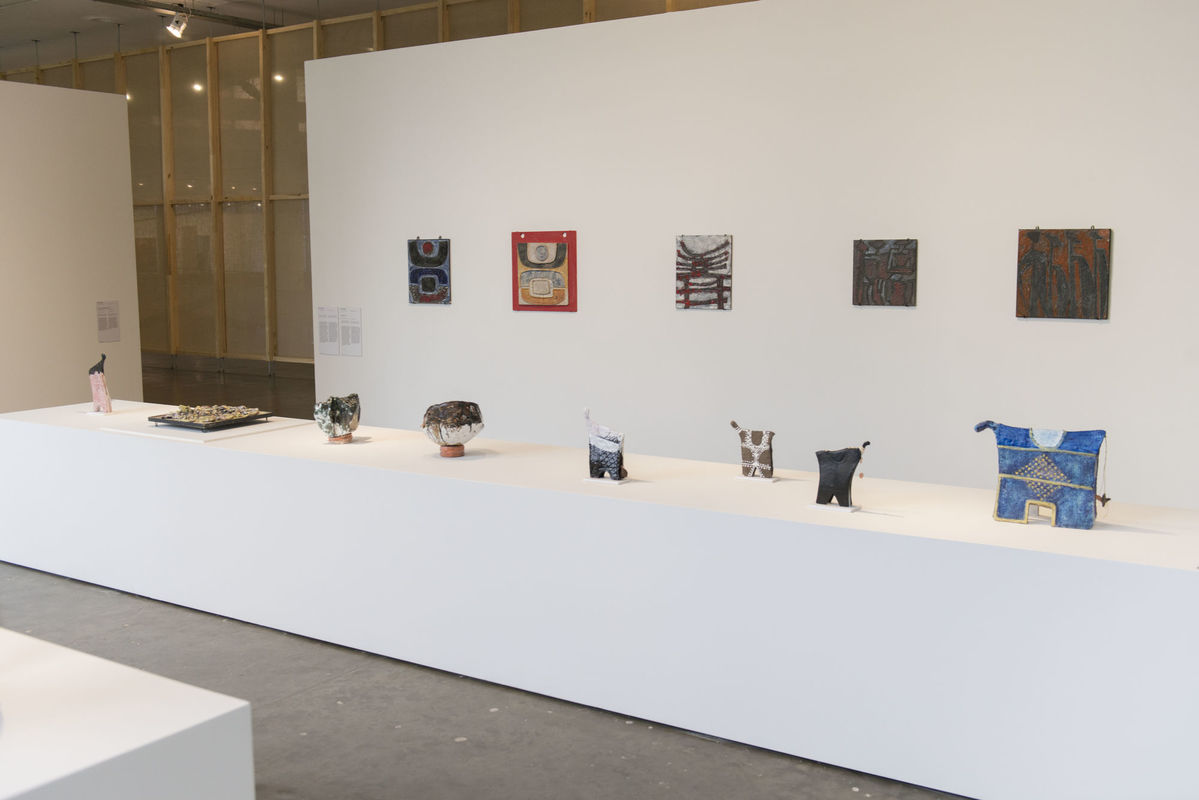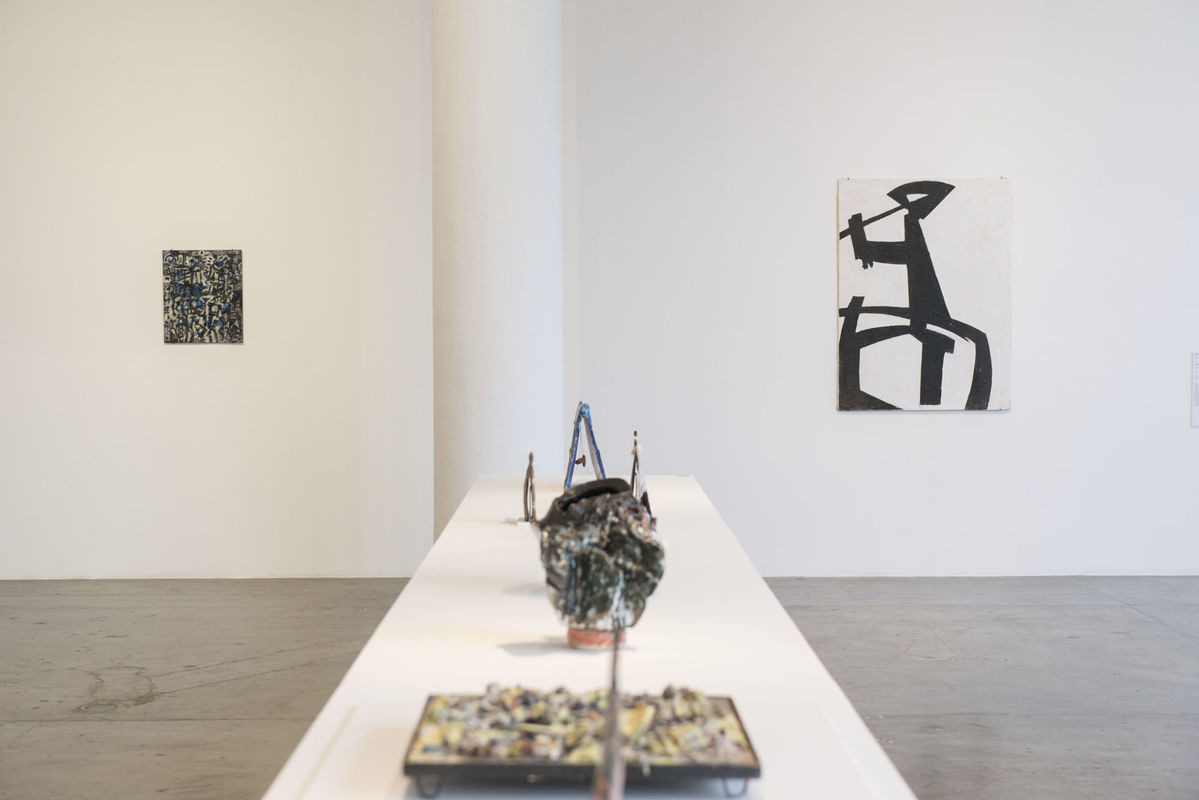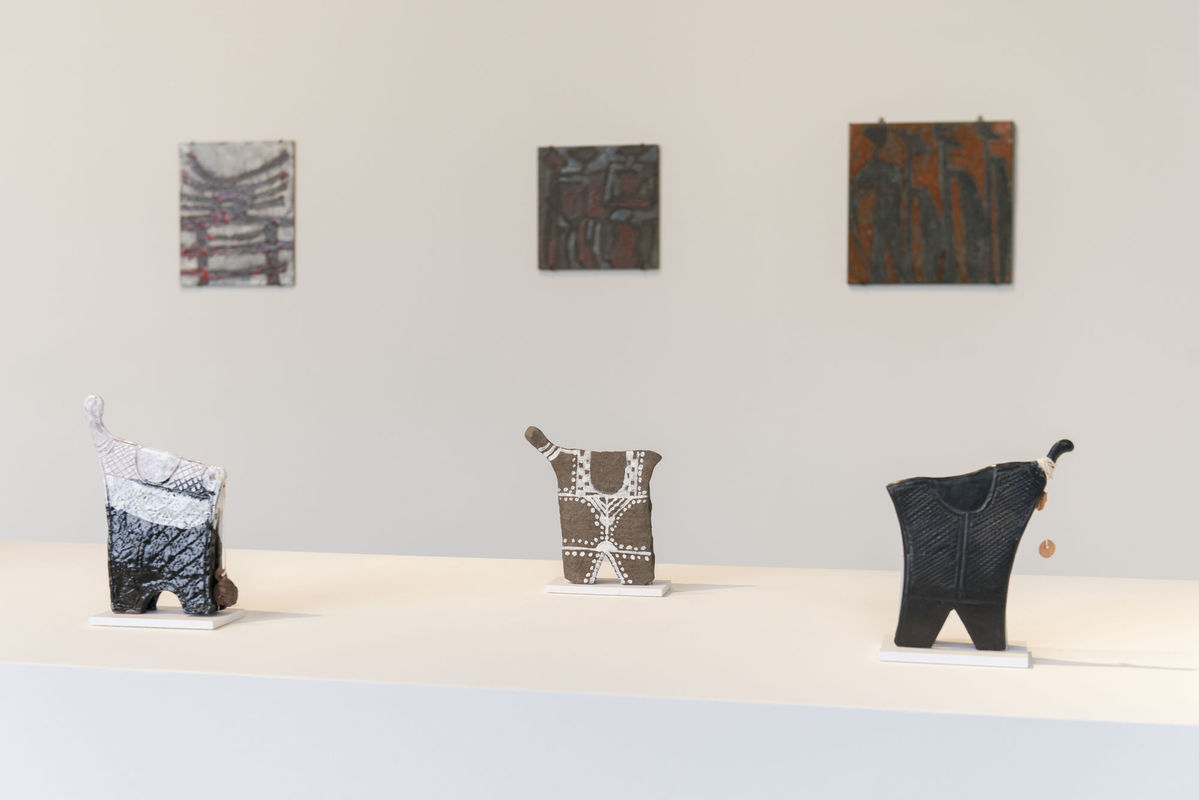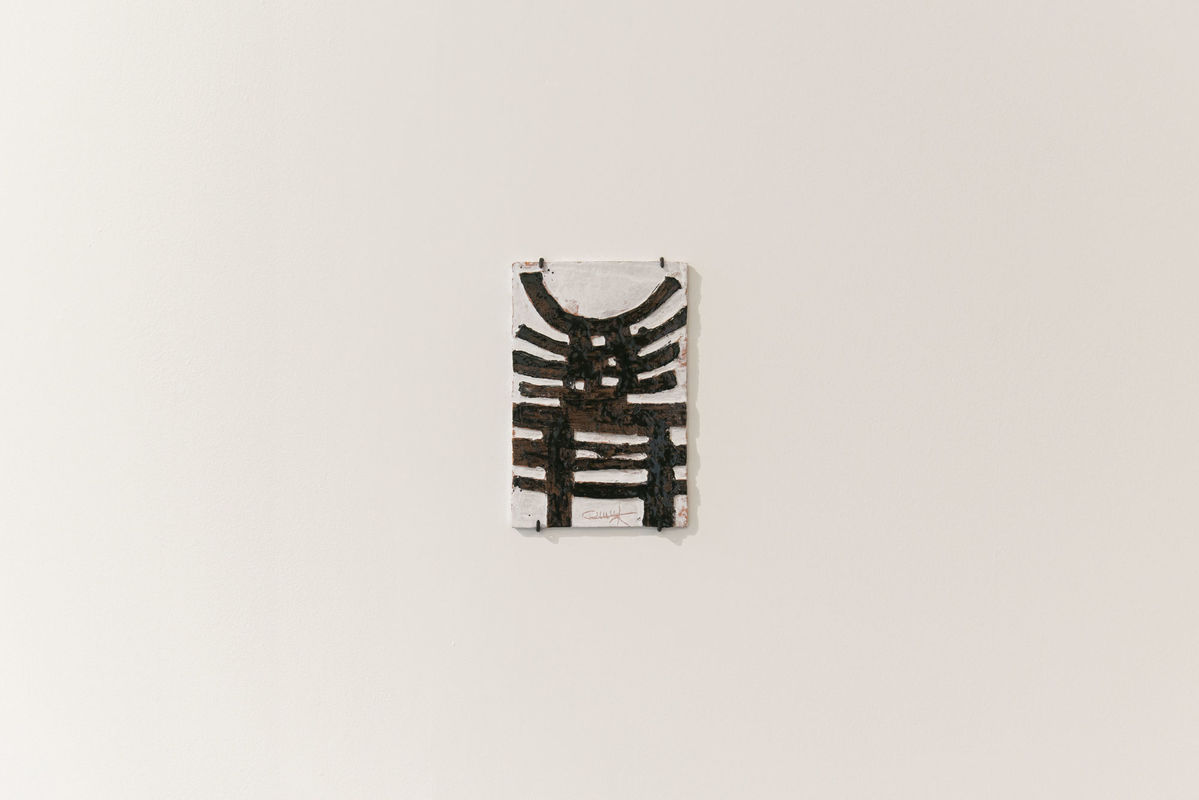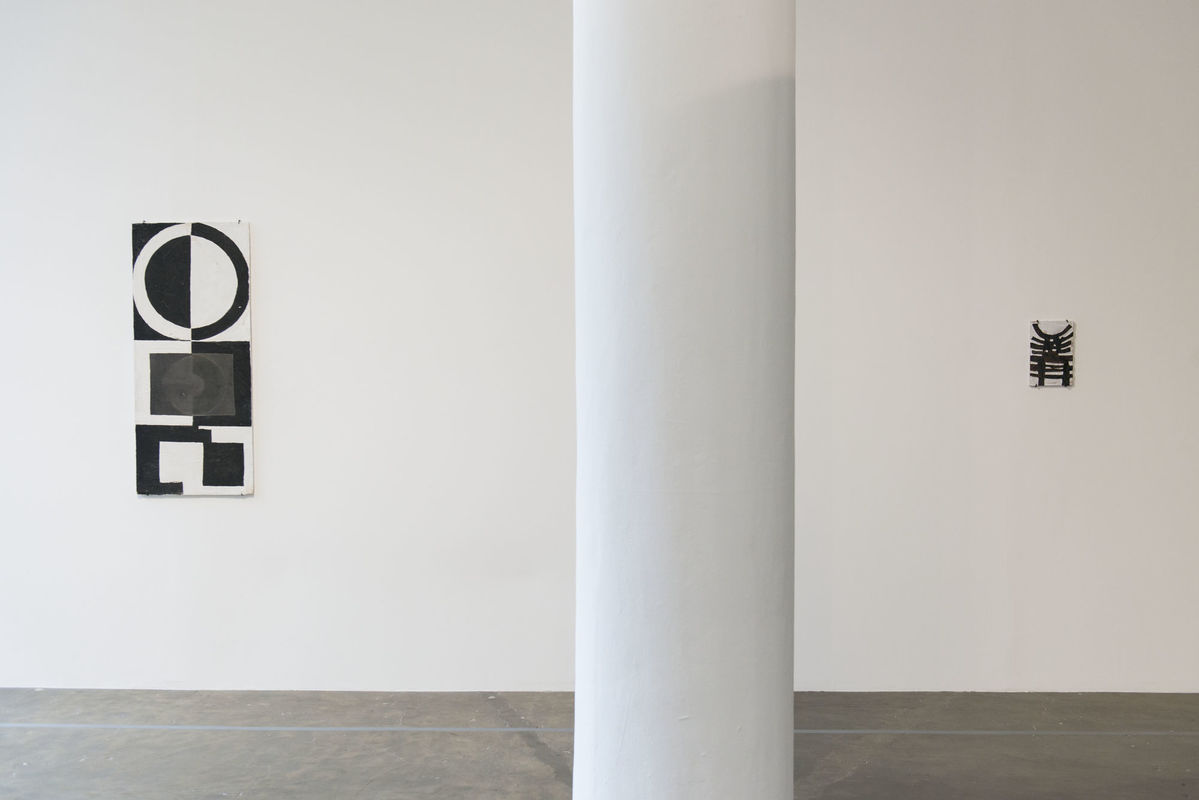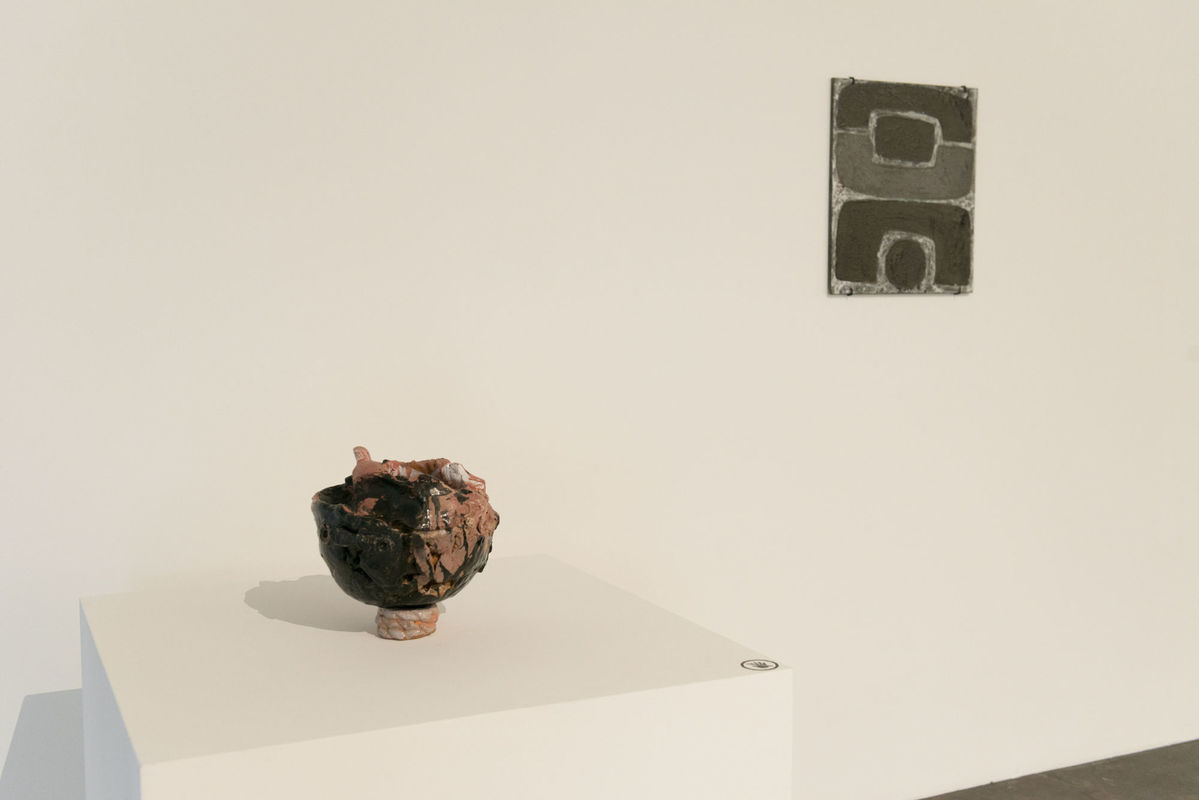 Victor Anicet's (1938, Le Marigot, Martinique) ceramic works are a continuous exercise in restoring the testimonies of the Martinican people. His father a fisherman and his mother a worker at the sugar mill of a habitation (an extension of the colonial production regime based on slave labor), Anicet's first contact with the ceramics of the Amerindian Arawak people was as a child while assisting the archeological excavations organized by Father Pinchon at the Adoration site in Le Marigot, in the north of Martinique. Years later, while studying in Paris, he visited the Musée de L'Homme and realized how far he and his people had distanced themselves from their history, which had remained in the hands and voices of the colonizers. Anicet returned to Martinique in 1967 and has been addressing the lack of space for exhibiting contemporary art there ever since. His exhibition Soleil Noir [Black Sun] of black and white paintings on wood, was installed outdoors in 1970. Since then, his work has been taking place both in and outside the studio, whether joining together other artists interested in debating Caribbean aesthetics to found the group FWOMAJE (1984), dedicating himself to fostering an institutional space for Martinican art, or indeed creating public works.
One of Anicet's most important public works is a ceramic piece that marks the grave of Édouard Glissant in the Diamant cemetery, in Martinique. Titled La Presence de L'Est Multiple [The Presence of the Multiple East] (2011), the work was named by Glissant himself when an earlier work with the same composition of thick, rhythmic, gradually curving lines was shown in an exhibition he organized in the 1970s. This recurrence of compositions and symbols is not restricted to Anicet's posthumous homage to his long-time friend and collaborator but rather sums up the way his production has developed over the last five decades. Meanwhile, Anicet has been exploring recollections of the lives of African slaves and their descendants, as well as of Caribbean Amerindians and Hindu families who immigrated to Martinique in the last century. Many of these memories are charged with violence, such as those of the "carcans", iron instruments used to hold enslaved men and women by the neck, or natives' accounts of seeing the colonial ships appear on the horizon for the first time. Anicet does not look away when faced with such violence. Instead, he carries out a work of rereading, synthesis, combination, and re-elaboration, with these events becoming the starting point for the creation of a new visual vocabulary that is proudly and purposefully Creole.
Support: Institut français à Paris and Ministère de la Culture et de la Communication – DAC Martinique
Caroline A. Jones, Eyesight Alone: Clement Greenberg's Modernism and the Bureaucratization of the Senses (Chicago: University of Chicago Press, 2005).

Greenberg's Modernism and the Bureaucratization of the Senses (Chicago: University of Chicago Press, 2005).