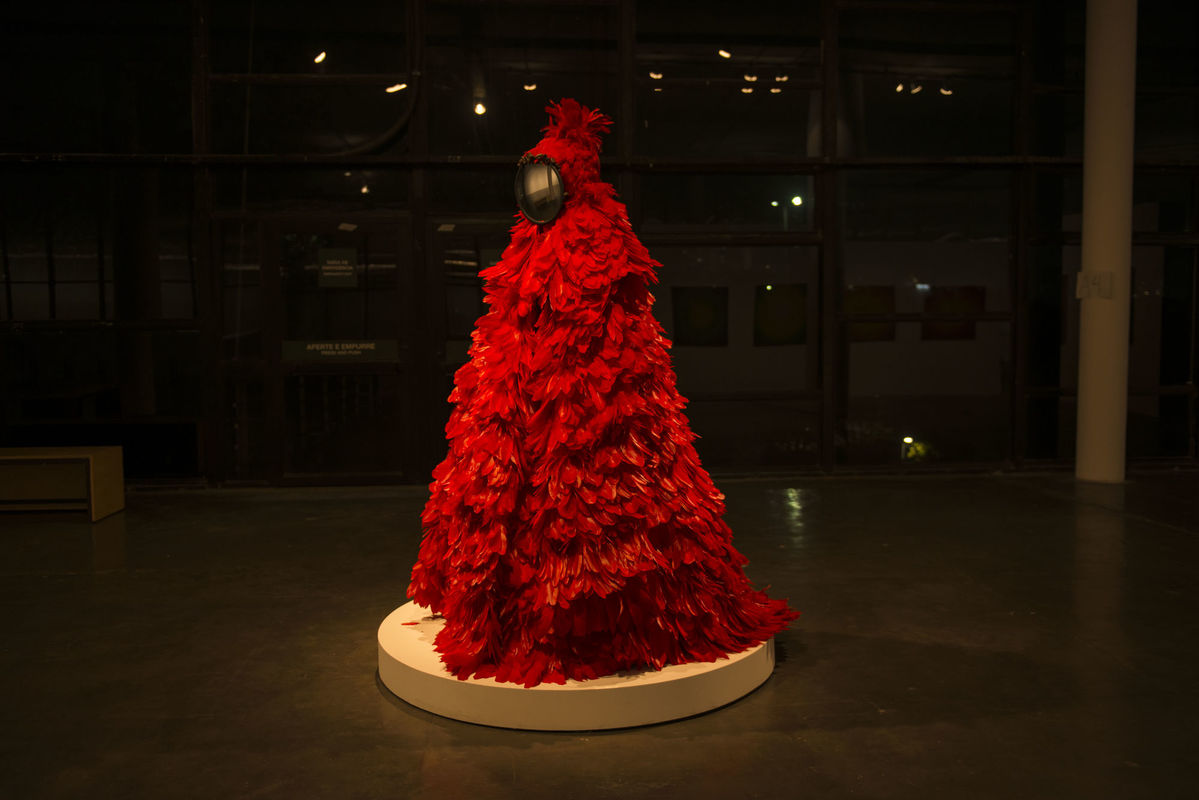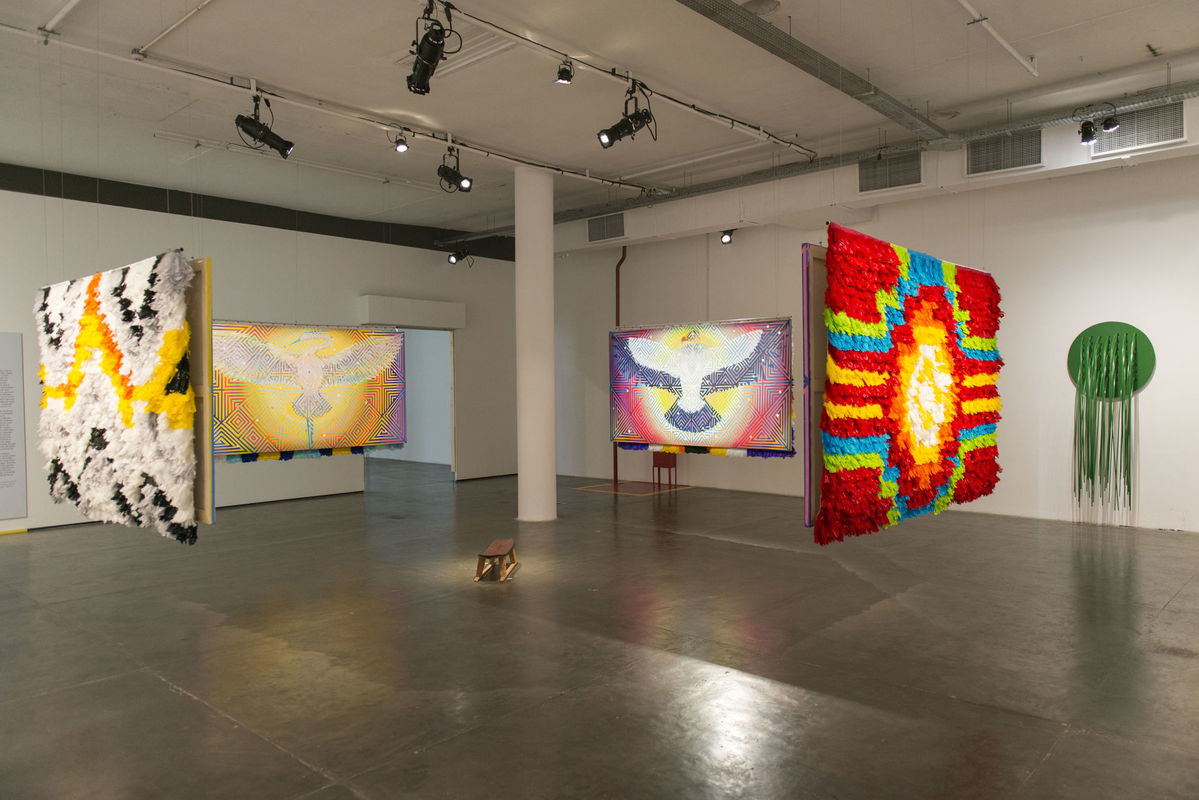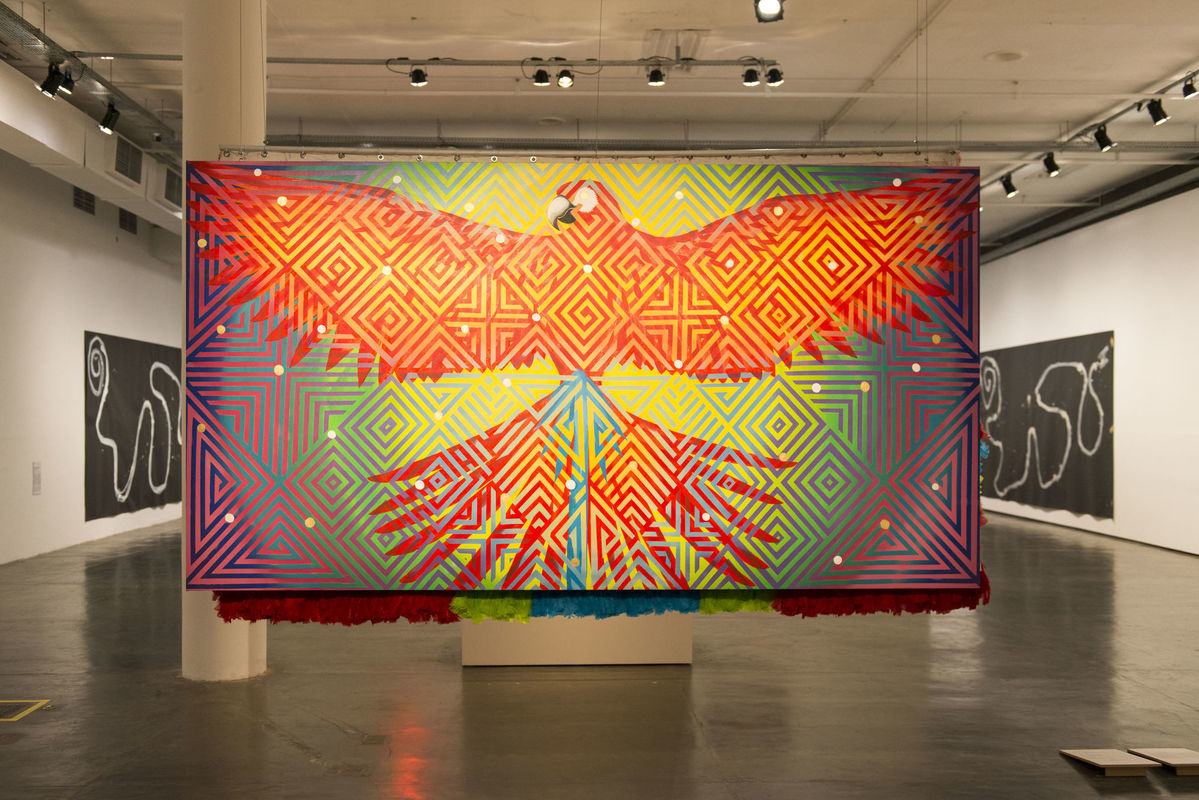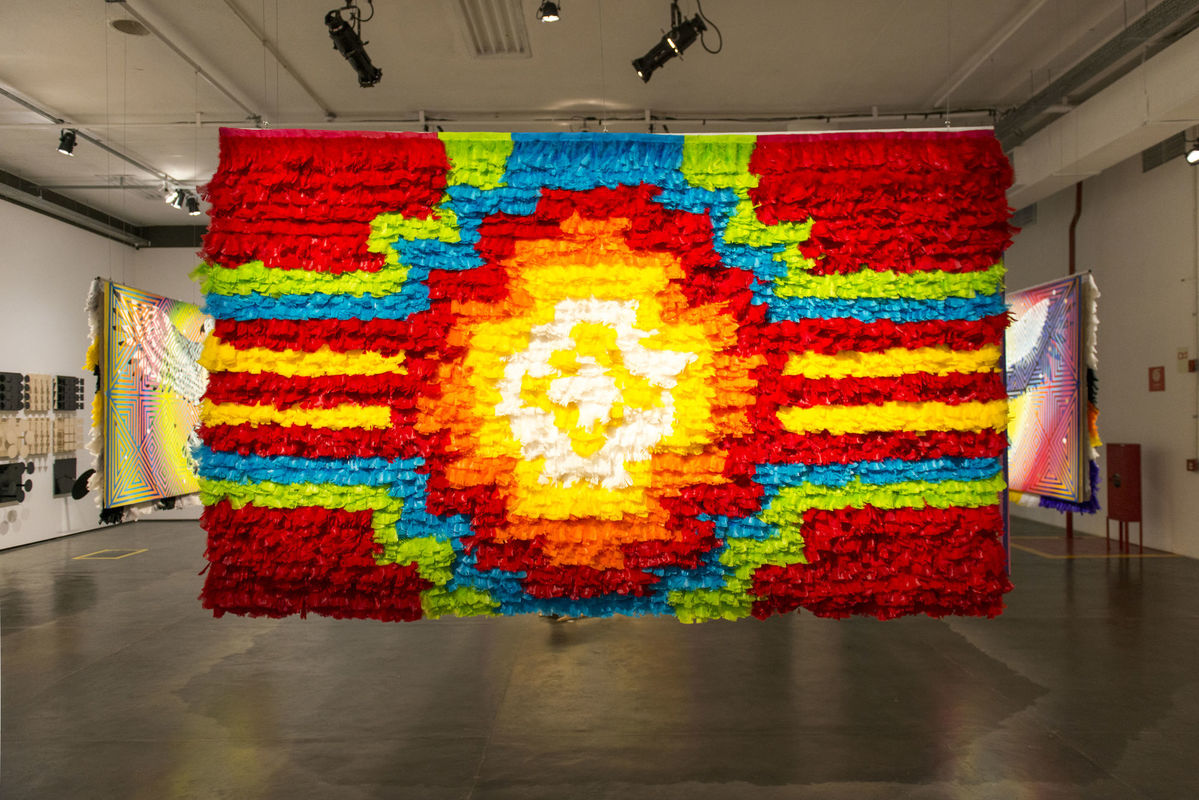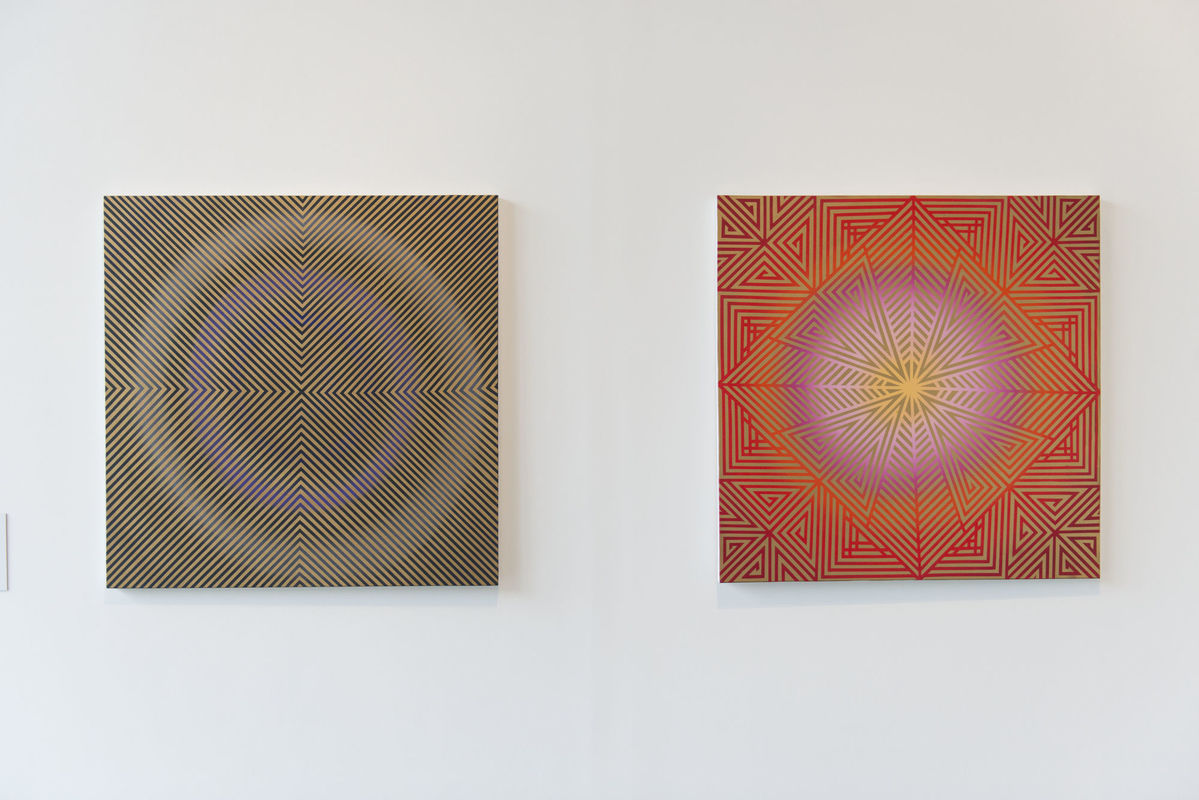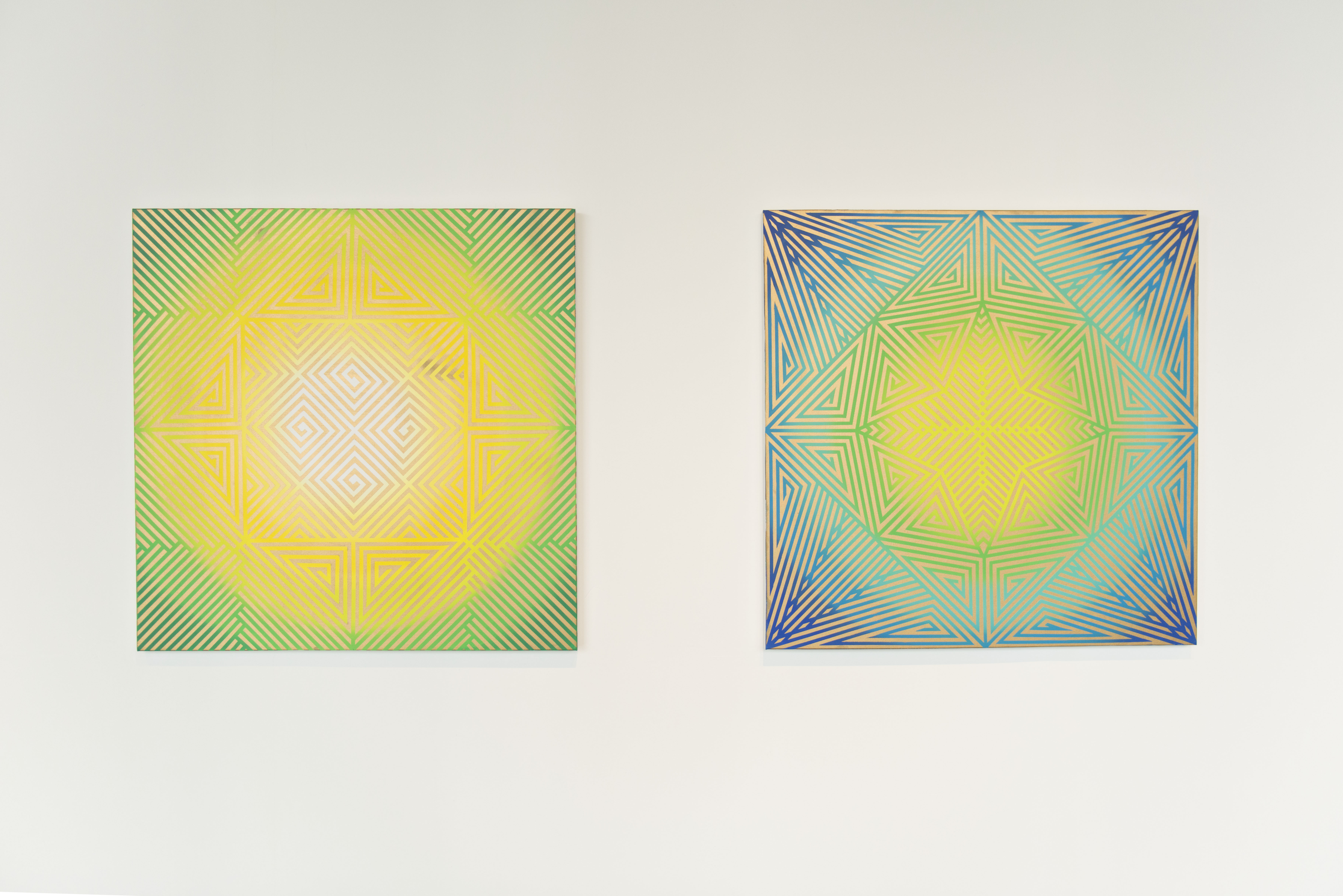 Daiara Hori (1982, São Paulo, Brazil), whose traditional name is Duhigô, belongs to the Uremiri Hãusiro Parameri clan of the Yepá Mahsã people, better known as the Tukano, from the Amazonian region of Alto Rio Negro. At the time of her birth, her family was living in São Paulo, joining the great indigenous political movement that preceded the Brazilian Constituent Assembly (1987-1988). An artist, teacher, indigenous rights activist, and communicator, Daiara, who holds a post-graduate degree in human rights and is a researcher on indigenous peoples' right to truth and memory, also coordinated Rádio Yandê, the first indigenous online radio in Brazil. Her work is inseparable from the ancestral culture of the Tukano people who, like other indigenous Amazonian groups, use the native ayahuasca medicine in their rituals. Influenced by this practice, whose mystical visions, known as Hori, permeate all Tukano visual culture, Daiara produces images that evoke aspects of existence that are usually invisible to the eye.
Daiara rejects the easy categorization of her work as "art" in the Western sense of the term and considers the images that she produces, whether figurative or abstract, as "messages" with a value that transcends aesthetic enjoyment. In the 34th Bienal, Daiara will present Festa no Céu [Party in Heaven], a set of four suspended paintings representing the sacred birds the harpy eagle, king vulture, capped heron, and red-and-green macaw — the miriã porã mahsã — who, according to the Tukano people, perform a ceremony to hold up the sky and stop the sun from burning fertile soil. On the back of each painting is a mantle made of feathers interwoven in geometric patterns with ancestral roots, a reference to the traditional great feathered mantles that, in the artist's words, "stopped being made with the land invasions, the genocide of indigenous peoples, and ongoing extinction of sacred birds. This work says much about the sacred, but also speaks of the mourning for the loss of so many elders, who were the guardians of these stories, that I have lived through and shared with relatives".
Caroline A. Jones, Eyesight Alone: Clement Greenberg's Modernism and the Bureaucratization of the Senses (Chicago: University of Chicago Press, 2005).

Greenberg's Modernism and the Bureaucratization of the Senses (Chicago: University of Chicago Press, 2005).