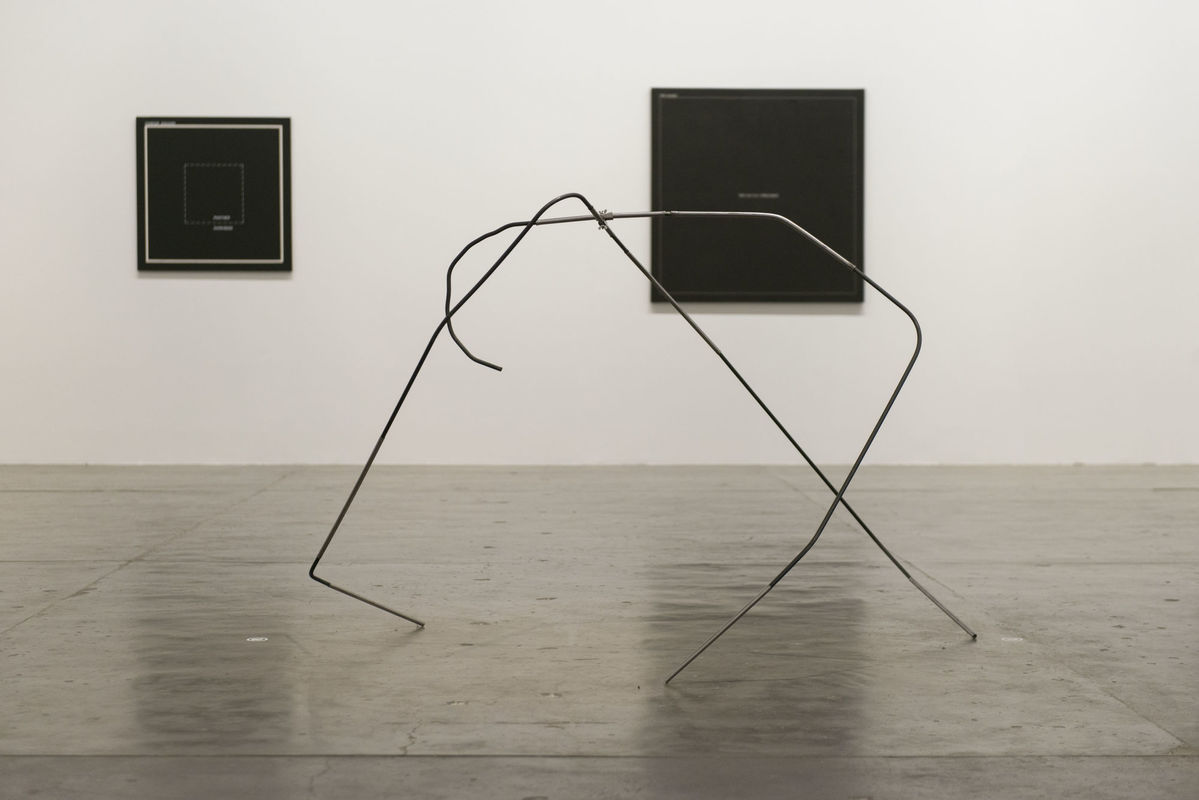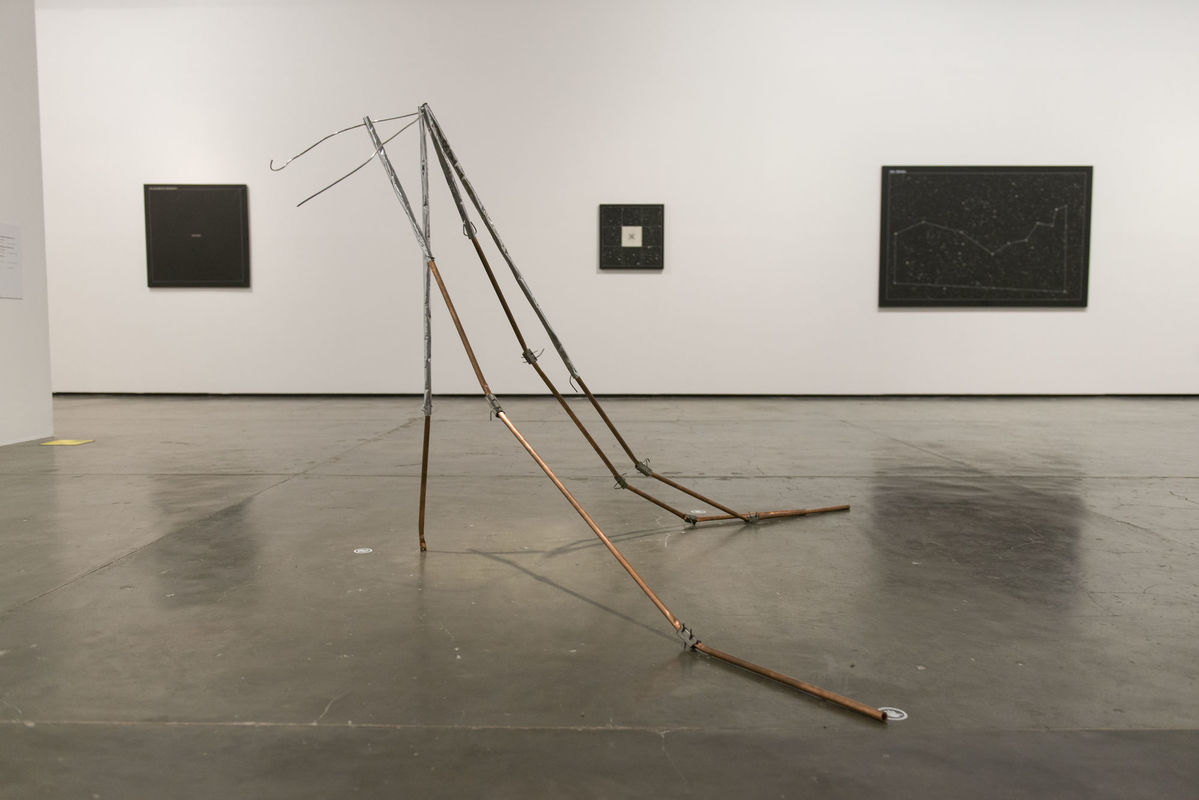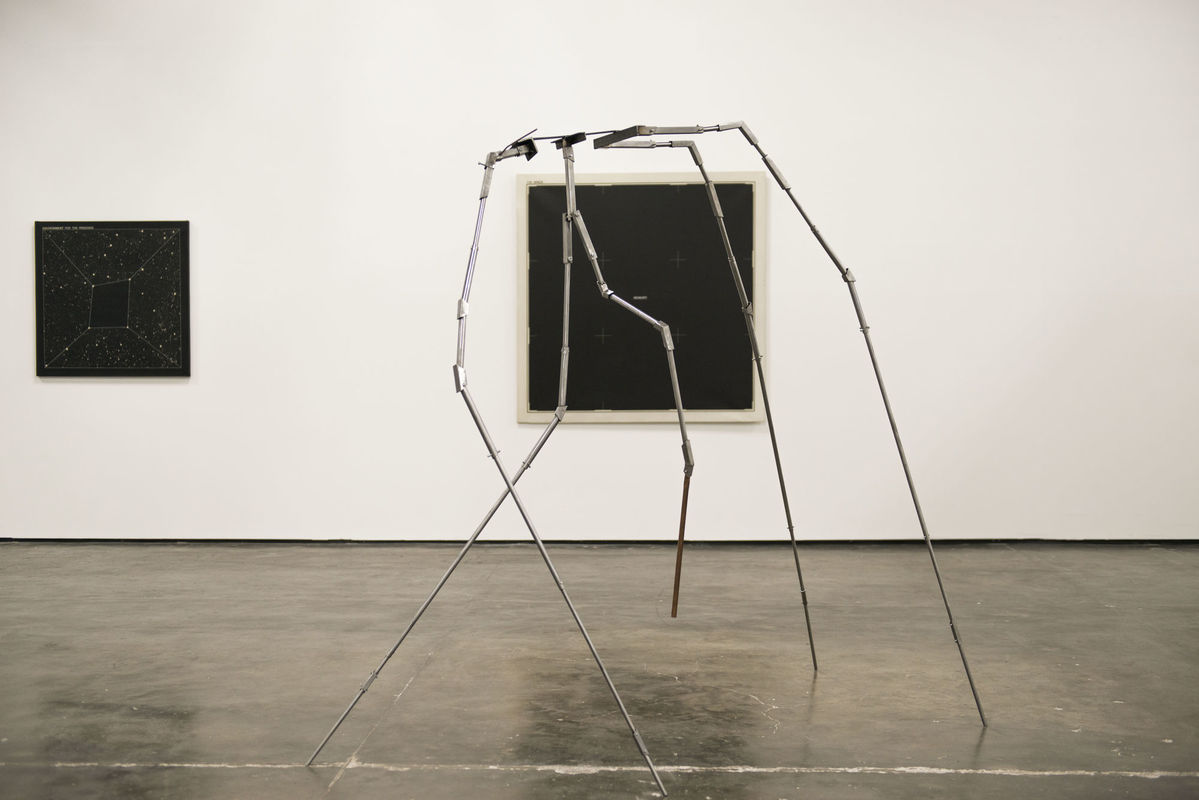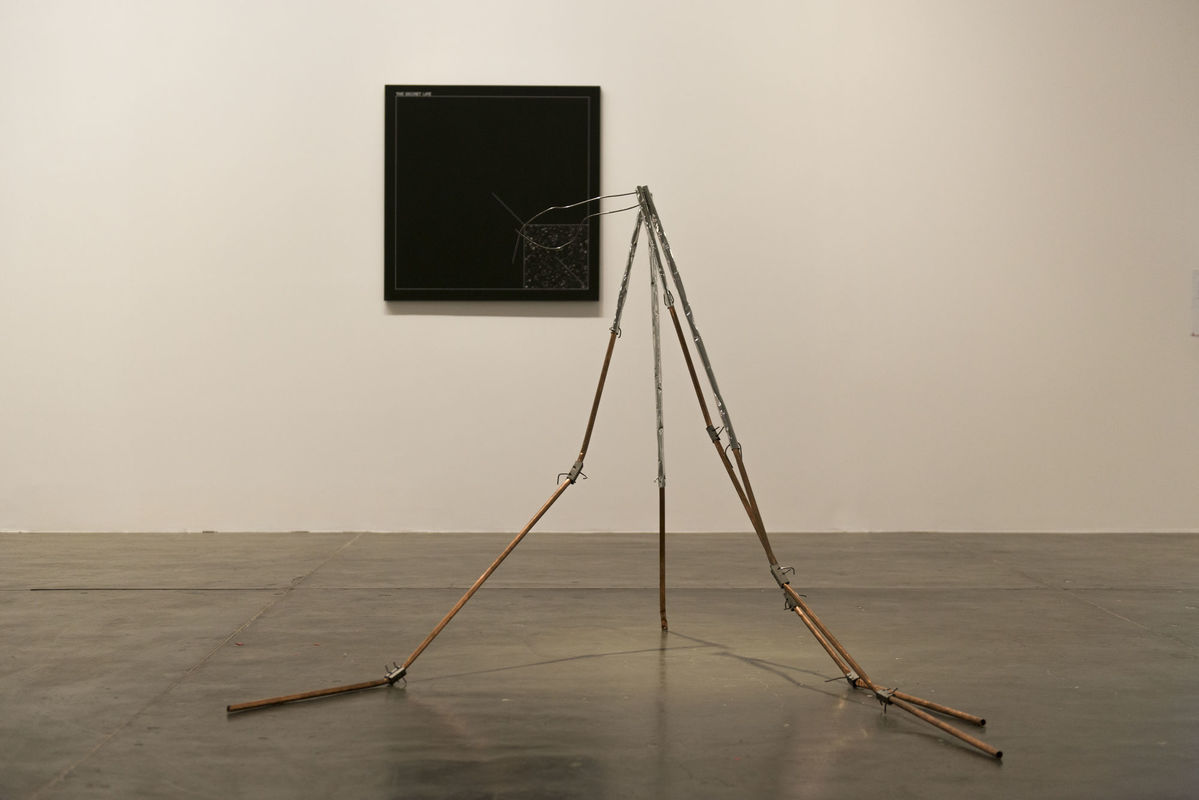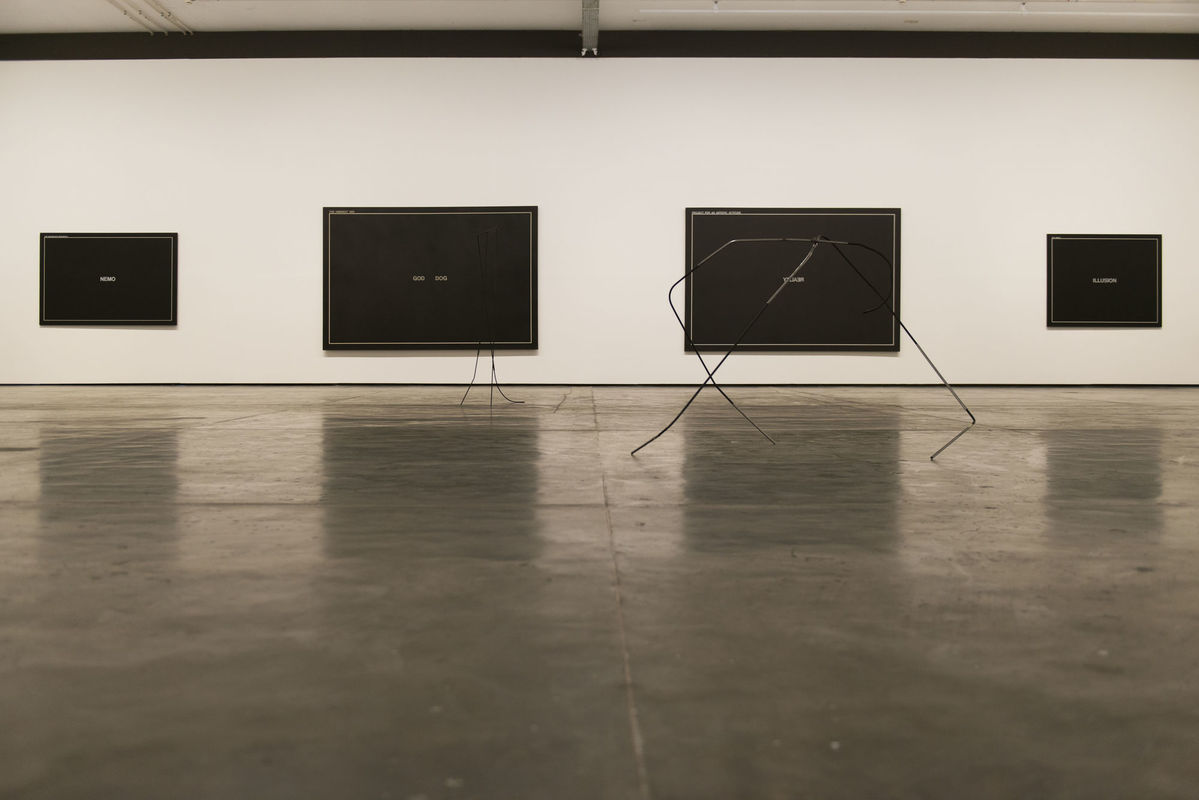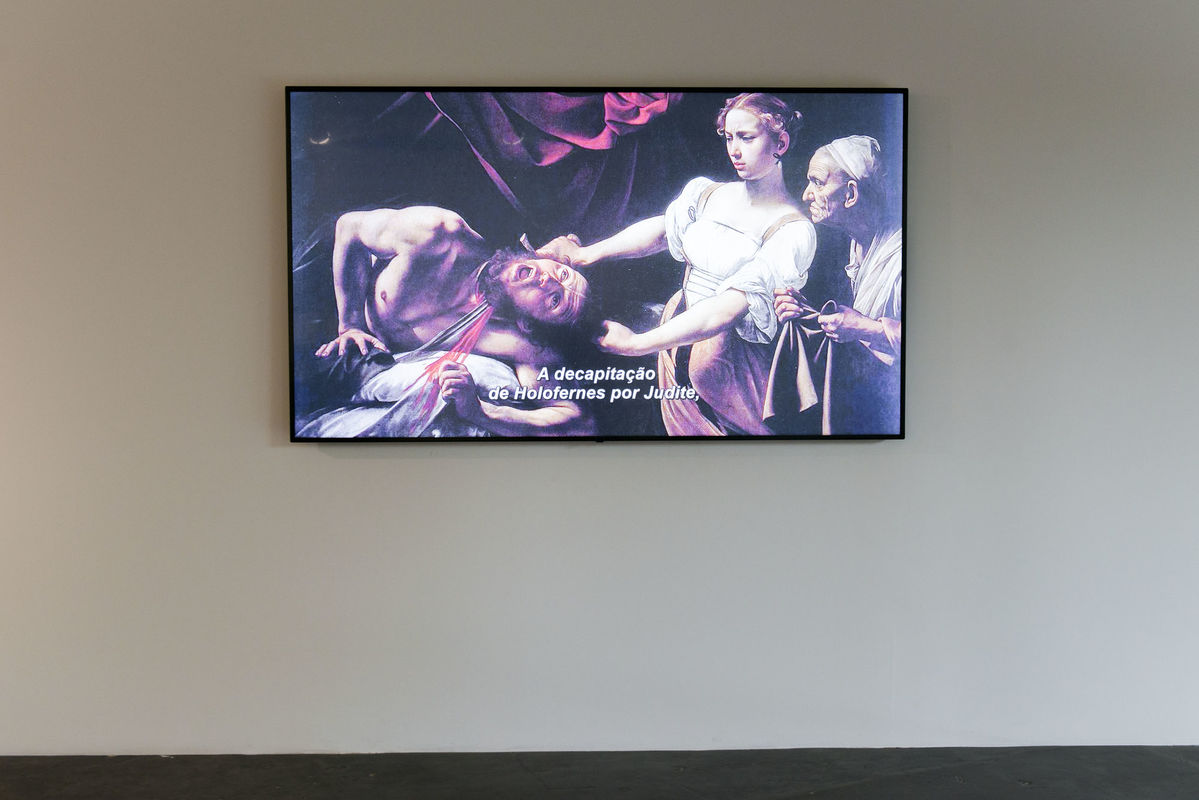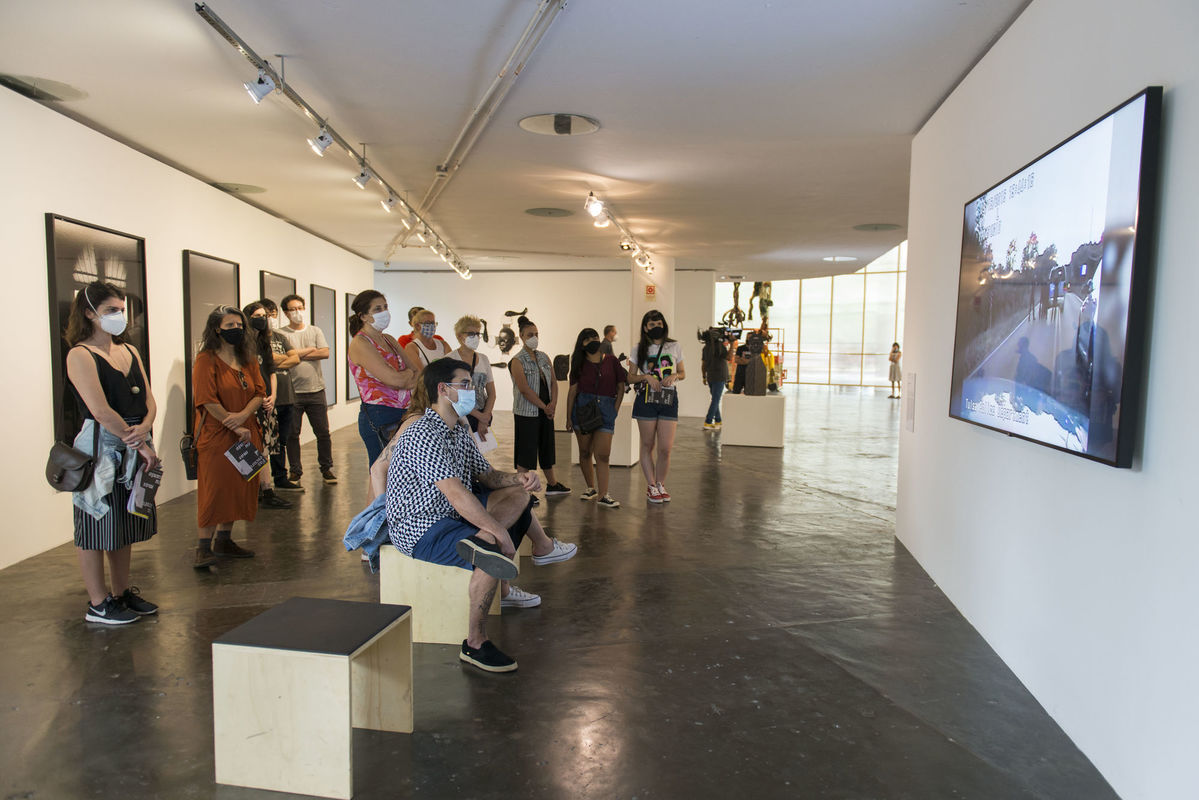 Hanni Kamaly (1988, Hamar, Norway. Lives in Stockholm, Sweden) develops films, performances and publications in which they investigate how colonial paradigms, and their residues can be found in public monuments, scientific discourse and museum collections. Kamaly's research-based practice focuses specifically on the boundaries between object and subject, the presence of the human body and its mechanisms of representation and control. The alienation of the subject and the persistence of colonial models are brought together in works that examine the museologic display of human remains or the artistic interpretation of ritualistic masks. 
Kamaly's films are journeys in which we embark willingly, carried away by the tone of the voice that connects the images we see to things we already know and others that still surprise us. The landscape is known and uncanny, and we travel as if on tracks, there is a constancy in the rhythm in which things are brought together. At times the links are at first visual, the connection made by our eyes being then explored by a patient narrator. In other moments it is the logic discourse what sews the fragments of appropriated imagery that continue to flow. Sometimes well-known objects and iconic photographs; sometimes unforeseen realities, unknown angles, extreme examples of a story that still needs to be told.  
The Bienal will also present another segment of the Kamaly's production, which consists of sculptures that could be called abstract. Always titled after a person who has been the victim of State violence, these sculptures are silent monuments. Made of metal pipes, they are mere structure: bones, joints, ligaments; nothing that could be removed. Screws and welding marks are all apparent, revealing the sculptures' construction mechanisms. Like alien or futuristic creatures, they stand on thin legs, almost in suspension, as if still unsure of wanting to belong to this time and place. They seem to observe us in tension, fragile and fierce, while we look at the sharp forms in cold metal and remember the stories that need to be told.
Support: Nordic Culture Fund, Office for Contemporary Art Norway (OCA) and Iaspis – the Swedish Arts Grants Committee's International Programme for Visual and Applied Artists
Caroline A. Jones, Eyesight Alone: Clement Greenberg's Modernism and the Bureaucratization of the Senses (Chicago: University of Chicago Press, 2005).

Greenberg's Modernism and the Bureaucratization of the Senses (Chicago: University of Chicago Press, 2005).