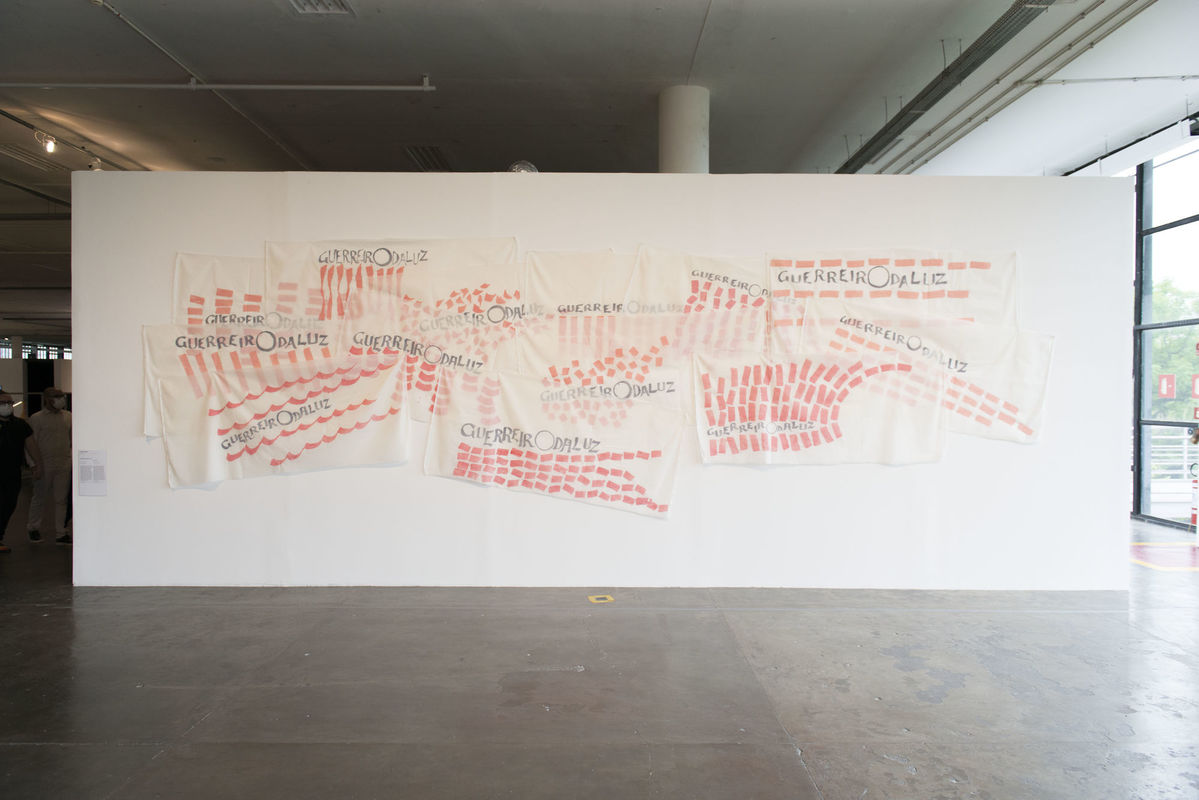 From the late sixties onwards, Giorgio Griffa (1936, Turin, Italy) started to move away from figuration to turn to abstraction, thus participating in a certain renewal of painting, in a constant, but rarefied dialogue with major artistic movements. Griffa works in long series in which some common parameters are in place, and this adds to the sense of continuity that is felt when facing the body of work he has been developing for over five decades now. While the sparse presence of graphic signs on a neutral background is ontologically minimalist in style, Griffa distances himself from the precepts of the movement by rejecting a systematic approach and mathematical repetition, maintaining a programmatically loose and lyrical approach to the act of painting. The modest roughness of the canvas he often uses suggests a proximity to Arte Povera, but his choice of materials has changed through time and his gesture began to accept its own imperfection. 
Despite the initial impression one might get, there is no actual repetition in his pictorial language: each stroke is unique, subject to the irregularity that characterizes every human action. Griffa displays an array of signs, lines, curves, arabesques, numbers and letters that together do not compose a narrative, moving away from the linearity of works based on pre-existing concepts. With Griffa, painting becomes physical: the movement of the body in space dictates the meeting of the paint, almost liquid, with the canvas previously laid out on the ground. The result of the artist's action is unpredictable, as there is no initial project, and each stroke depends on the previous. Coherently with the artist's open-ended approach, the canvases are typically left unframed and unstretched, in a gesture which might make them look unfinished, but should be read as the desire to bestow upon the beholder the freedom to complete the action that the artist suspended. Through bright colors that stand out over the pale hue of the raw canvases, Griffa leads the eye on the path to a pleasure that will not be determined or definitive: each work is almost as a living organism, in constant evolution and in dialogue with the audience and the surrounding architecture.
Caroline A. Jones, Eyesight Alone: Clement Greenberg's Modernism and the Bureaucratization of the Senses (Chicago: University of Chicago Press, 2005).

Greenberg's Modernism and the Bureaucratization of the Senses (Chicago: University of Chicago Press, 2005).