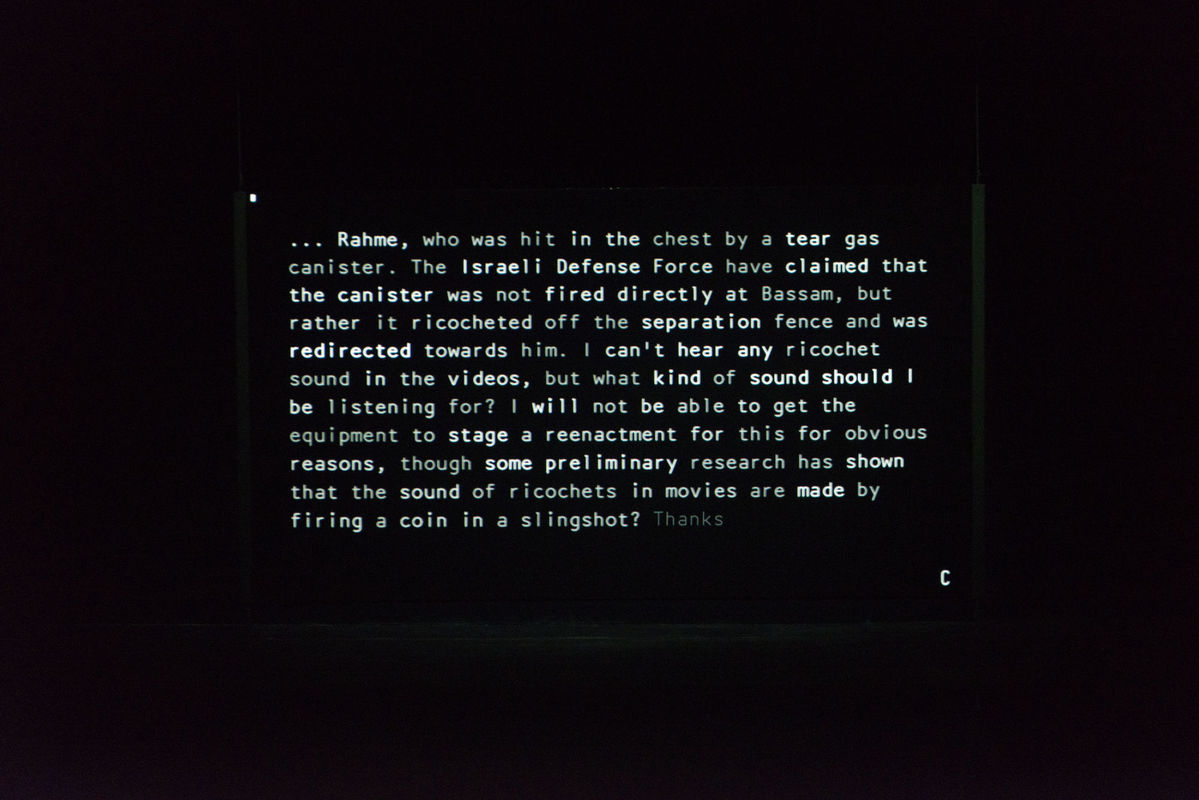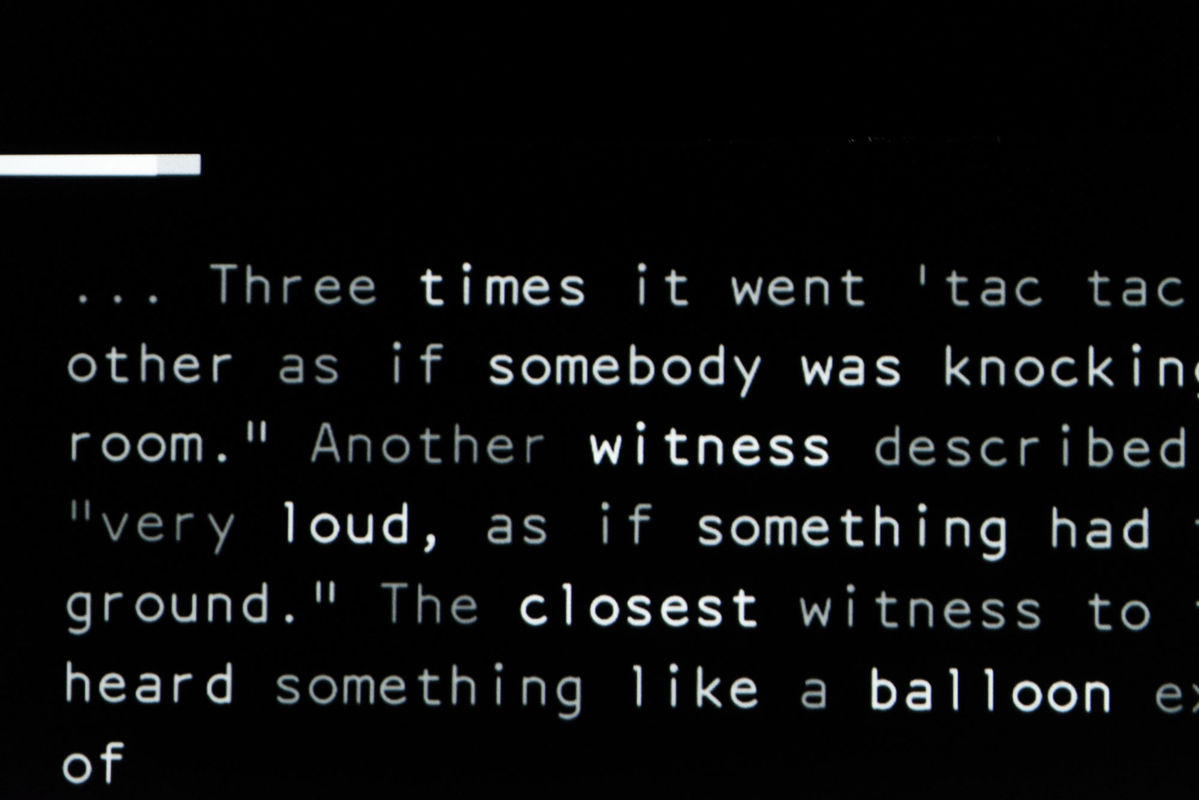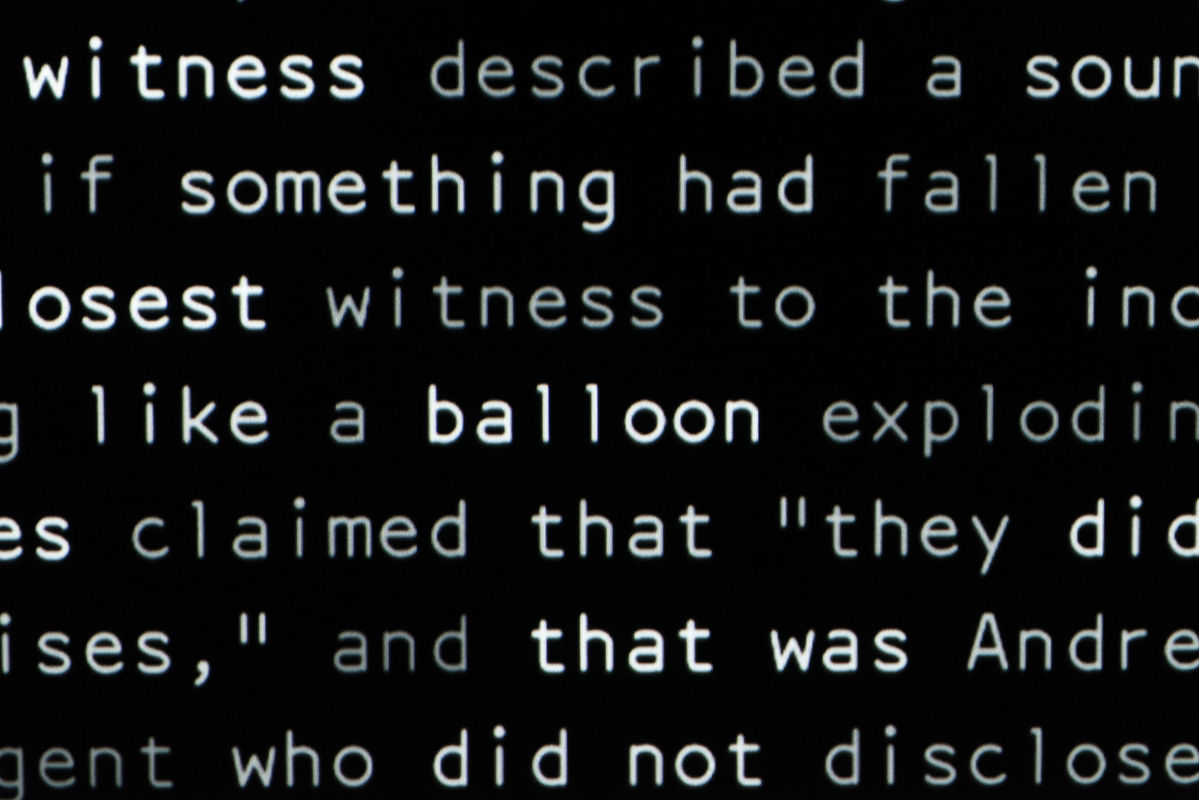 Lawrence Abu Hamdan (1985, Amman, Jordan) considers himself a "private ear". His research often revolves around meticulous and articulated investigations of noise and speech, or even silence, in order to emphasize their importance in contemporary societies and, more specifically, their deeply political nature. Originally inspired by music, Abu Hamdan got more and more interested in sound and voice as mediums and witnesses of violence and injustice, coherently building a body of work where voices emerge as eminently political, ideal tools for an analysis of contemporary society at large, and more specifically of relationships of power and domination. For Abu Hamdan, the language is constantly listened to, transformed and manipulated by political and social structures in positions of power. Through videos, audio documentaries, installations and workshops, the artist pushes the use of speech by social and political structures to its strictest limits.
At the same time, the artist also tests the limits that conventionally define what an artwork is. His analysis of recorded speeches and sounds have been used as evidences in judicial investigations, ultimately helping revealing episodes of abuse, violence and repression. His work Rubber Coated Steel (2016), for instance, developed from a request from the human rights organization Defence for Children International to investigate the killing of two Palestinian teenagers. In collaboration with Forensic Architecture, by analyzing the recorded sound of the bullets Abu Hamdan was able to prove that the Israeli soldiers who shot the kids had not used rubber bullets, as they asserted, but fired live ammunition. These analyses later became the crucial piece of evidence that was picked up by the news channel CNN and other international news agencies, forcing Israel to renounce its original denial. At the 34th Bienal de São Paulo, Abu Hamdan will present a new version of After SFX (2018), a video and sound installation derived from the eponymous performance, described by the artist as a "loud cacophony of objects, a looping list of acoustic debris and sonic memories of violence inseparable from cinema sound", which emphasizes how our sonic memory is a deeply cultural and mediated act. 
Ver essa foto no Instagram
Support: British Council
Caroline A. Jones, Eyesight Alone: Clement Greenberg's Modernism and the Bureaucratization of the Senses (Chicago: University of Chicago Press, 2005).

Greenberg's Modernism and the Bureaucratization of the Senses (Chicago: University of Chicago Press, 2005).