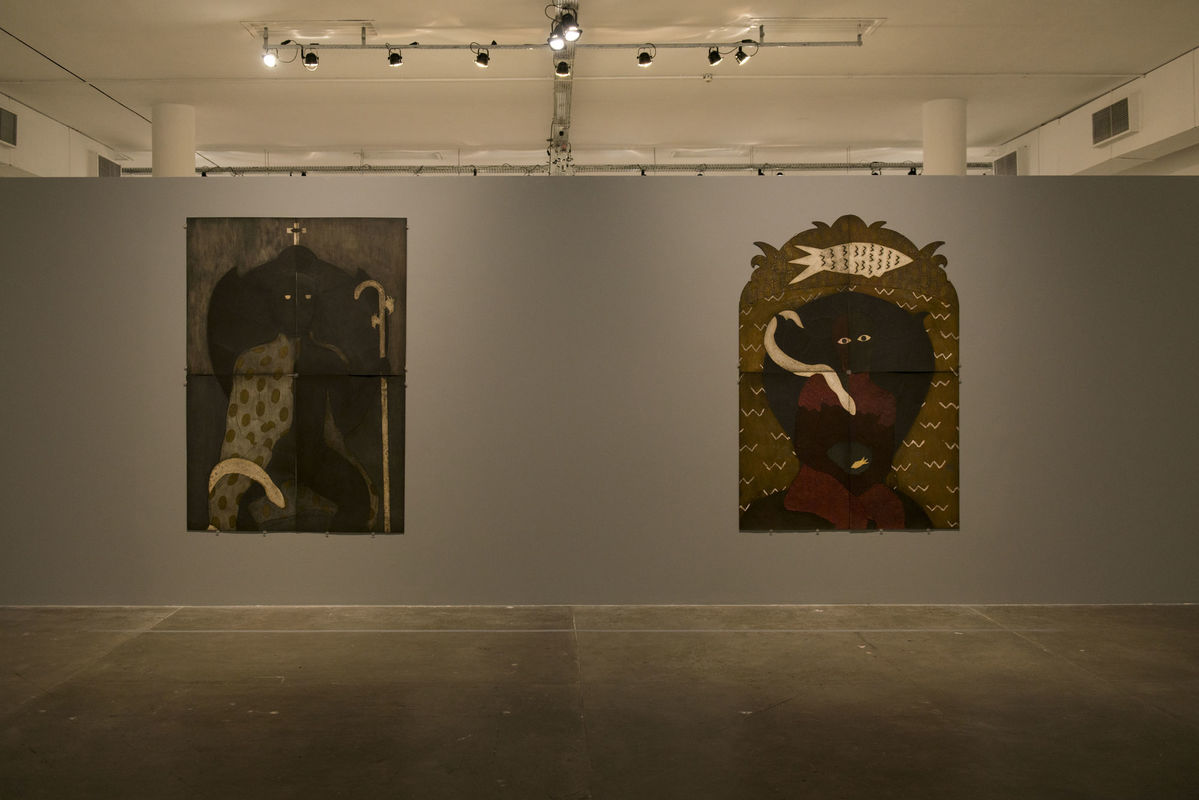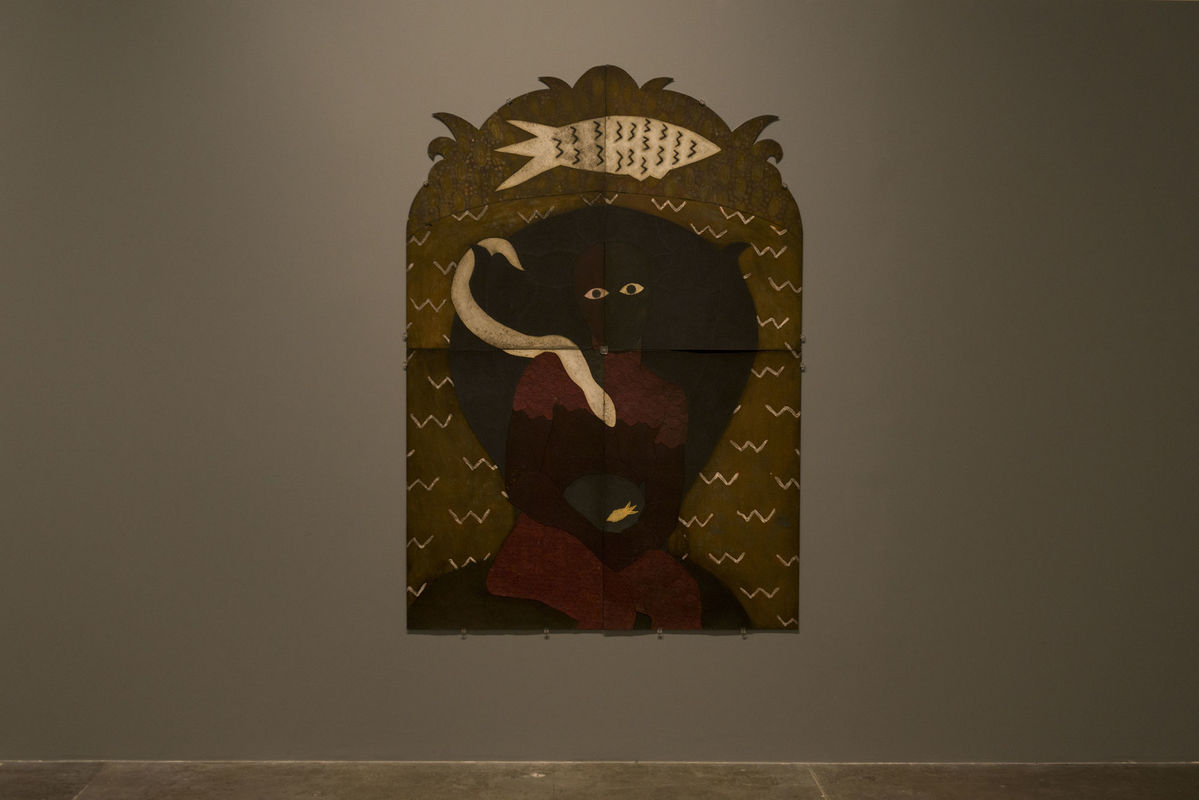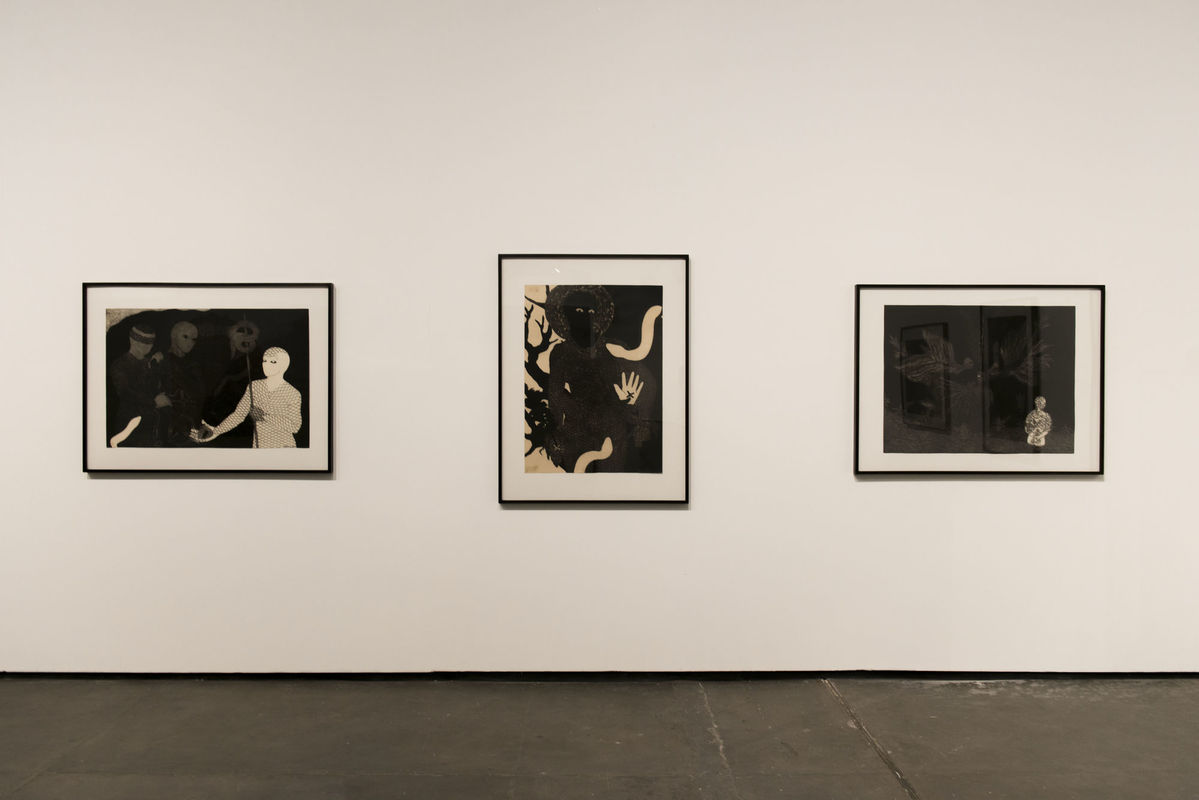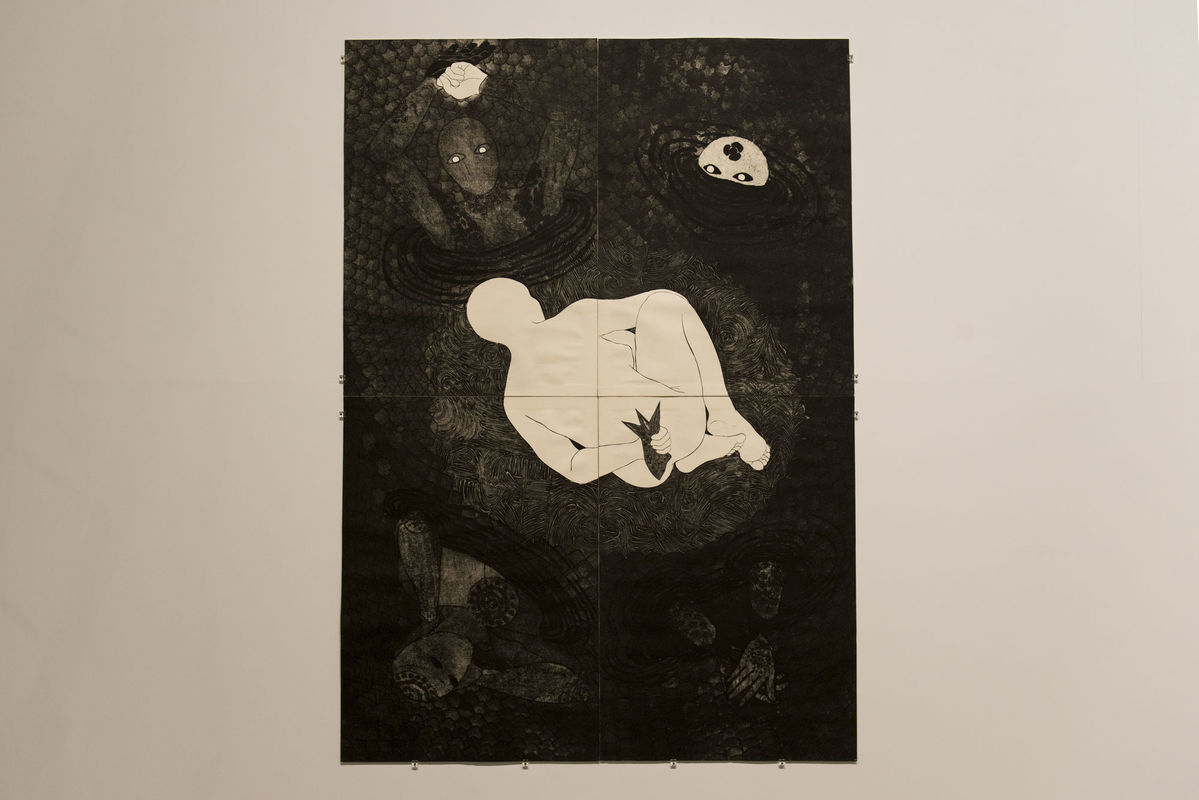 The production of Belkis Ayón (1967-1999, Havana, Cuba) revolves around the presence of a secret, veiled by myriad symbols of silence and darkness. After studying at the University of Arts of Cuba from 1986-1991, Ayón built her career in the 1990s, while her country was going through a severe economic crisis triggered by the collapse of the Soviet Union. During her studies, she familiarized herself with collagraphy – a printing technique where the printing matrix is made up of various materials collaged onto a rigid support – and researched Abakuá, a secret Afrocuban society founded during the colonial period, with many of its rituals known only to its exclusively male initiates. In time, Ayón had not only adopted collagraphy as her principal language but had pushed it to unexpected limits, working on large scales and developing, at first, elaborate combinations of colors and textures, and later, combinations in black and white, with shades of gray. Meanwhile, she adopted elements from the Abakuá culture as recurring metaphors in her work, giving shape to entities usually described only in words.
In her reworkings of myths from a culture she had initially learned about through books, Ayón focussed on Sikán, a princess who, when fetching water from a river, accidentally captured Tanzé, an enchanted fish who could guarantee the prosperity of her people. There are many versions of what happened next, but a constant element of the story is that this accident resulted in the death of the fish and the loss of its divine speech. Sikán was thought to have absorbed its power, or to have shared its secret with a lover who came from another ethnicity (called Efor) and was imprisoned and sacrificed by her own people (called Efik ethnicity). There is, however, an even more dramatic version of Sikán's story, recorded in a text by the poet and anthropologist Lydia Cabrera in 1969: "the true owner of the Power was a woman whom the men killed in order to possess her Secret".
Having often portrayed Sikán with elements of her own physiognomy and complexion, Ayón became interested in the way the character condenses ideas of sacrifice, taboo, secrecy, and betrayal. The collagraph matrix Sikán (1991) uses many references that the artist associated with Abakuá mythology in general and with this character specifically: her head is bald, her eyes wide and there is no sign of a mouth or ears; her skin has what appear to be scales and the composition includes a snake and a fish; in the background are forms alluding to the Abakuá "anaforuanas". La Cena [The Supper] (1988) is a color version of one of the artist's most celebrated works, in which she imagined a ritual meal among almost entirely women, with Sikán seated at the center of the table. Intended to be installed in a German Church, the series Via Crucis [Stations of the Cross] (1993), meanwhile, features a combination of symbols that is intricate, and complex, with references to both the Afrocuban cult and Christian bible in its titles and subtitles. Yet, among them, the possibility remains that it is the emotions and doubts of the artist herself that make up the secret lying hidden in those prints.
Caroline A. Jones, Eyesight Alone: Clement Greenberg's Modernism and the Bureaucratization of the Senses (Chicago: University of Chicago Press, 2005).

Greenberg's Modernism and the Bureaucratization of the Senses (Chicago: University of Chicago Press, 2005).