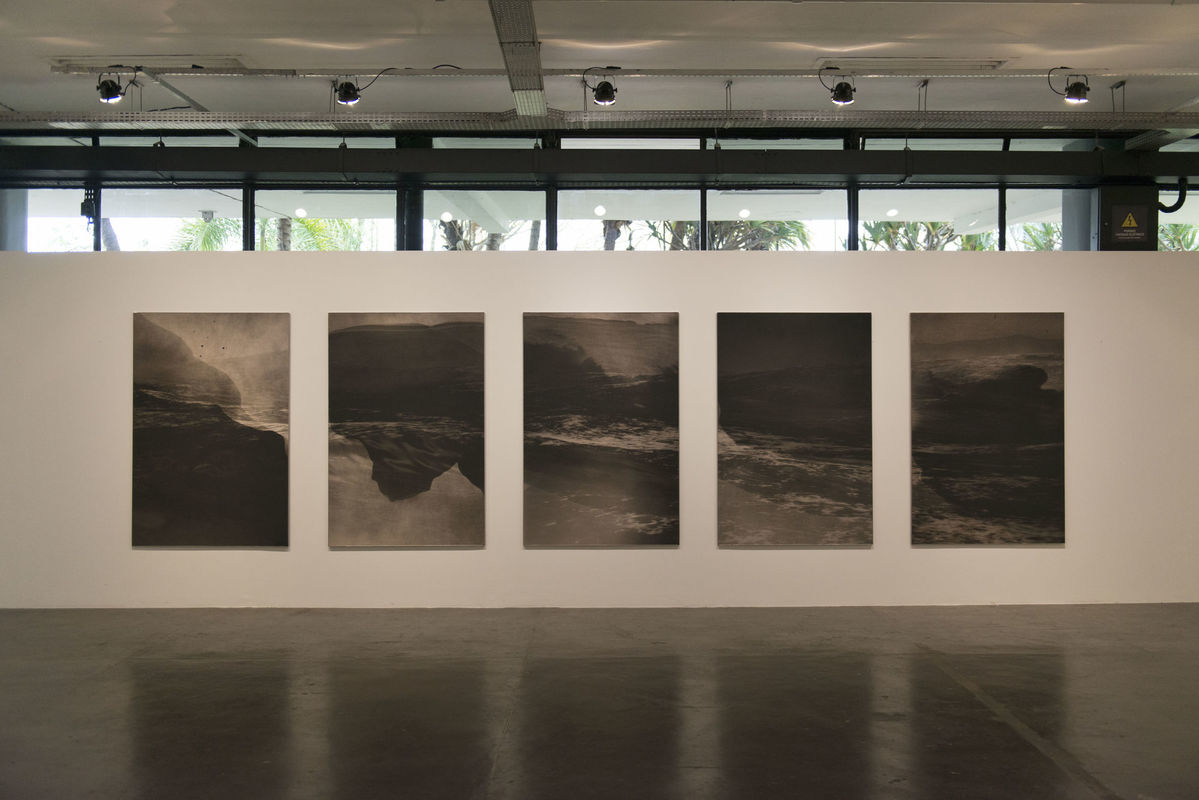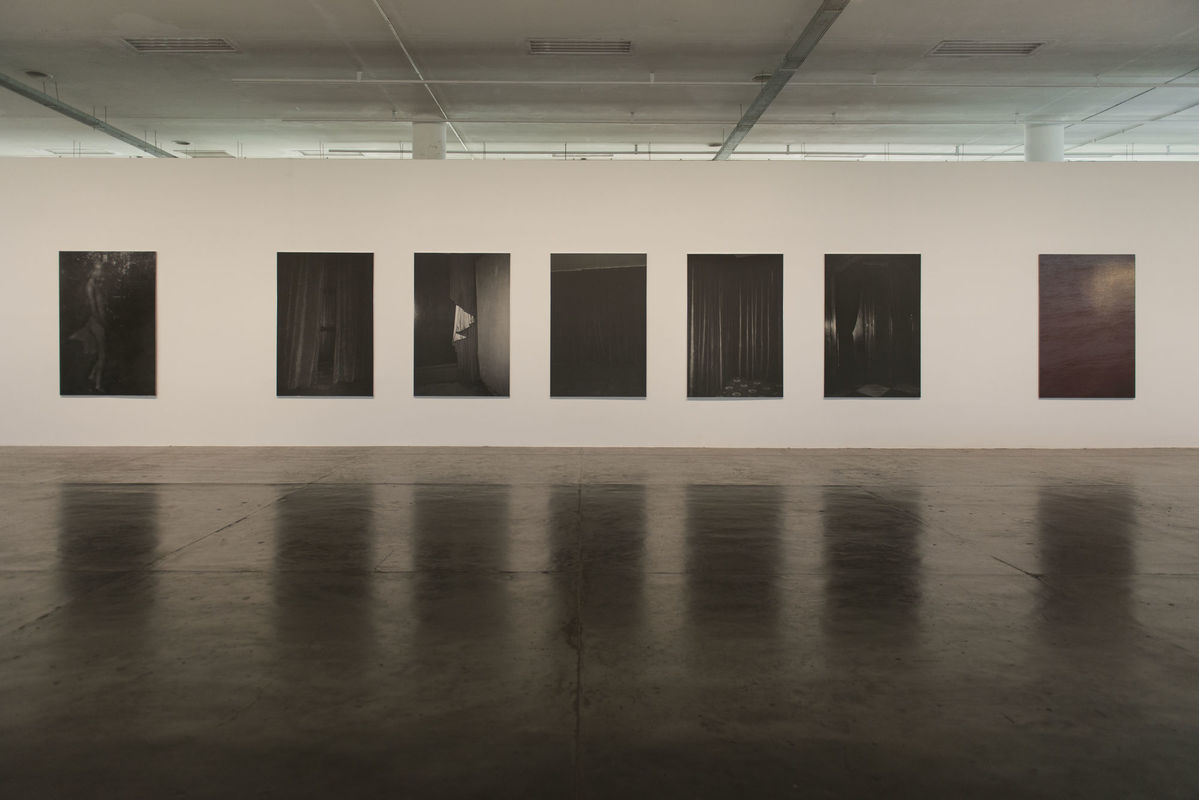 Photographer Dirk Braeckman (1958, Eeklo, Belgium) considers himself an image-maker rather than a storyteller. As a student at the Academy of Fine Arts in Ghent, Braeckman was initially interested in painting, and even though he later turned to photography, one could argue that his artistic beginnings influenced the way he would deal with the process of creating images. Starting from his main practice in analogue photography, he also experiments with digital photography and video. Often resorting to re-photographing existing pictures made by him or available on the media, Braeckman invests a large part of his artistic labor in the darkroom, where he develops and manipulates the negatives, in a physical process that leaves visible marks on the final work. While the artist can use the same negative as the subject or starting point for several different prints, each print is unique, as it bears the traces of its passage through the photographic development and the enlargement process, of the gesture and the manipulation performed by the artist, thus reinforcing the analogy of Braeckman's modus operandi with that of a painter.
A similar ambiguity characterizes the photographs from an iconographical point of view. Braeckman subjects are often merely emerging from darkness, blurred, hardly recognizable. Whether they are portraits, self-portraits, nudes or interiors, it is difficult to define their contours. An architectural detail and a retouch by the artist merge and become inseparable: the subject and the process are one. The artist seems to be aiming at neutralizing whatever he portrays, in such a way that he does not establish any narrative – his main objective is to create a document conveying a state of mind, through the medium and the reality. On the other hand, this ontological vagueness is also a declaration of freedom: the beholder is also the author, the one who creates the story that the images, maybe, are suggesting. 
Ver essa foto no Instagram
Caroline A. Jones, Eyesight Alone: Clement Greenberg's Modernism and the Bureaucratization of the Senses (Chicago: University of Chicago Press, 2005).

Greenberg's Modernism and the Bureaucratization of the Senses (Chicago: University of Chicago Press, 2005).