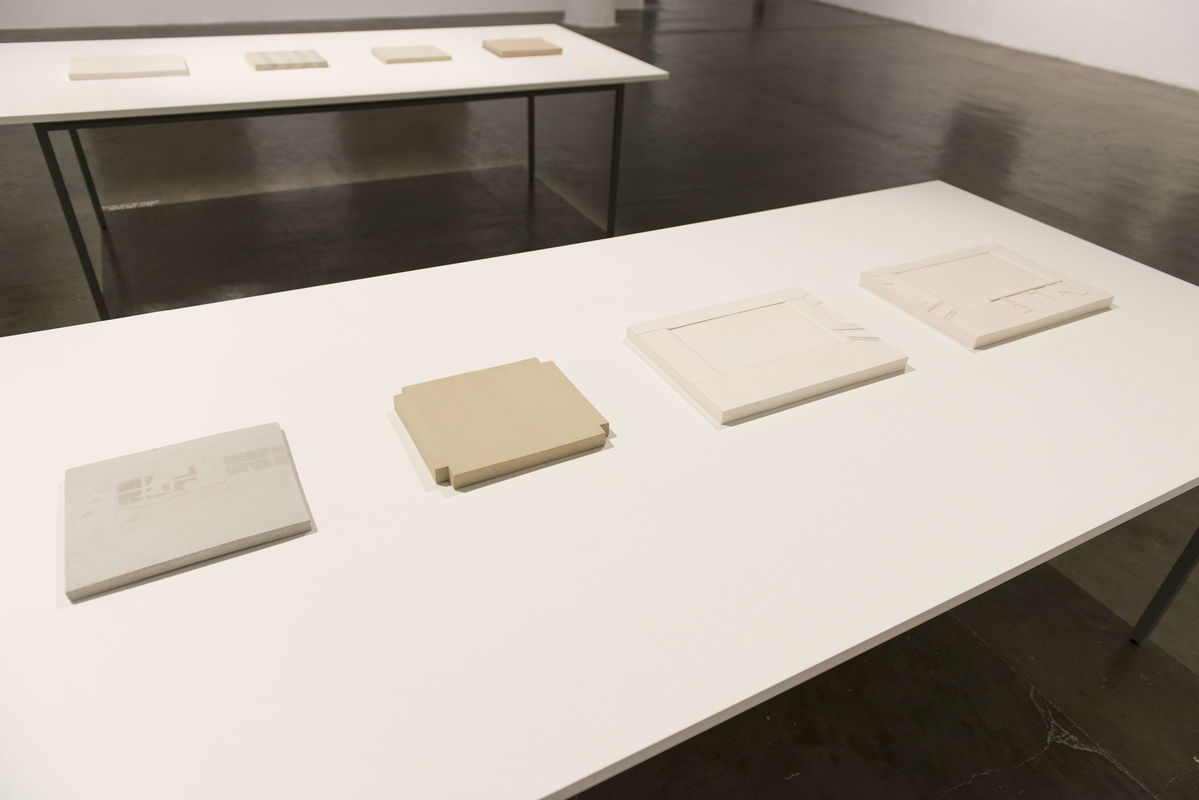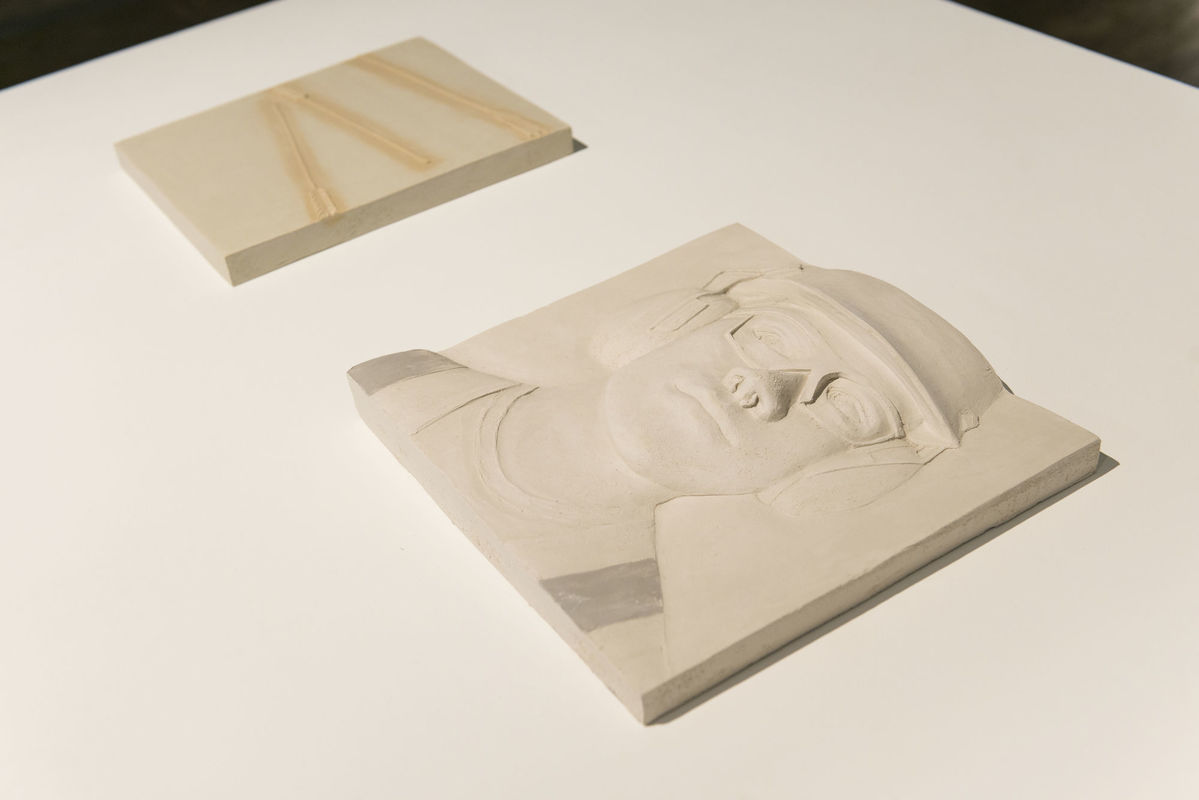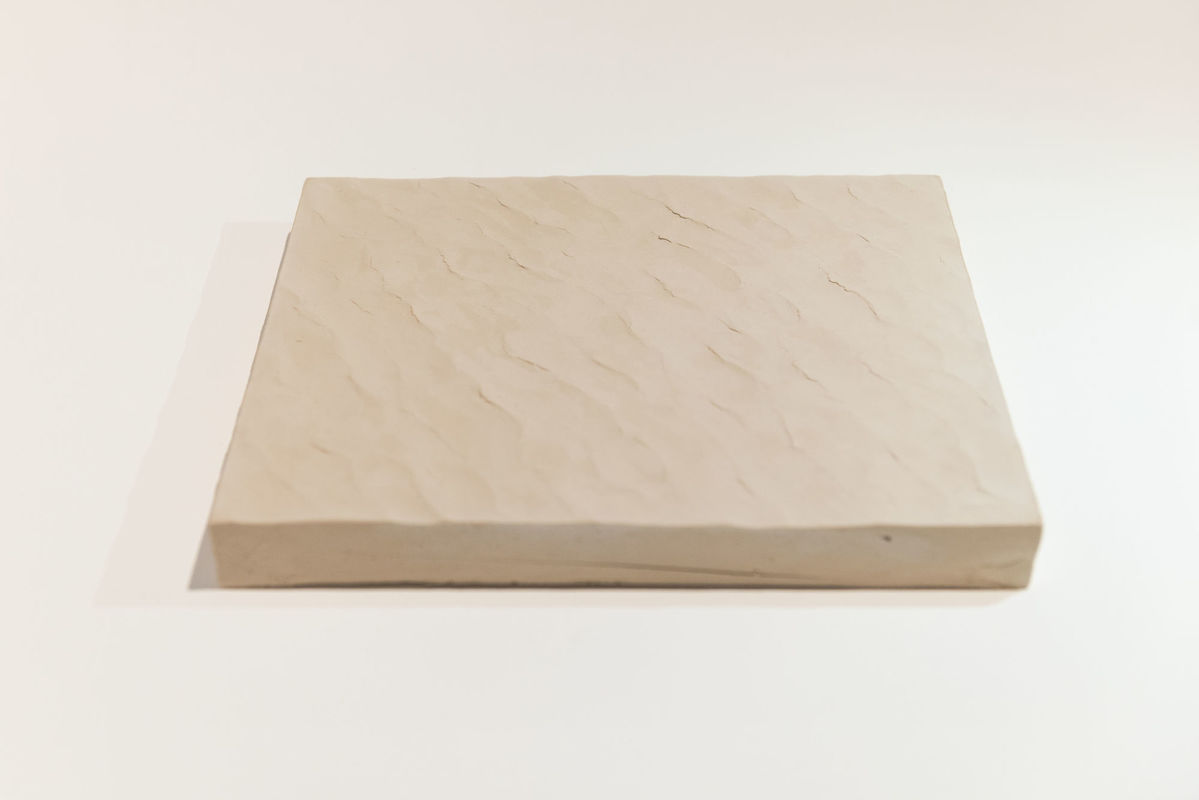 Anna-Bella Papp's (Chișineu-Criș, Romania, 1988) artistic practice is centered around a medium-size, rectangular tablet of clay, usually left unfired or unglazed to allow its naturally variant tone to remain visible while preserving the natural delicacy of the material. While her sculptural practice might seem limited by this rigid format, Papp is actually able to infuse it with intimacy and to convey elements from the external environment, thus each time she relocates to a new city, adaptations are felt in her practice, which becomes a diary of sort. When living in Rome between 2013 and 2015, for example, her subjects were inspired by ancient sculptures, religious art and Baroque luxury and revolved around the philosophical idea of beauty. Later, having moved to Brussels, she became interested in the Romanian diaspora, strongly represented figuratively by workers in her pieces, in which she explored questions of identity, culture, and social representation. Lives in Amsterdam. 

Usually exhibited laying bare on long tables, without any protection, the works suggest a need to be sheltered, as does the fact that their appearance is often slowly changing through time. While a reflection on how to create and deal with space is recurrent in her creative process and is made even more present by the use of a relatively small format, Papp's respect for nature dictates an economy of means which turns every small intervention on the clay essential, especially in the abstract works. Her geometric, at times architectural lines and forms could evoke the style and poetics of modernist sculpture but, on the other hand, they could also be intended as referencing the immemorial use of clay, or even childhood and universal memories of the first contact with this simple, malleable and accessible material. More recently, Papp expanded the scope of her work by incorporating photographs and texts in her sculpture, and also practicing a strongly poetic writing, a small example of which can be seen in the correspondence she wrote for the 34th Bienal de São Paulo. 
Caroline A. Jones, Eyesight Alone: Clement Greenberg's Modernism and the Bureaucratization of the Senses (Chicago: University of Chicago Press, 2005).

Greenberg's Modernism and the Bureaucratization of the Senses (Chicago: University of Chicago Press, 2005).