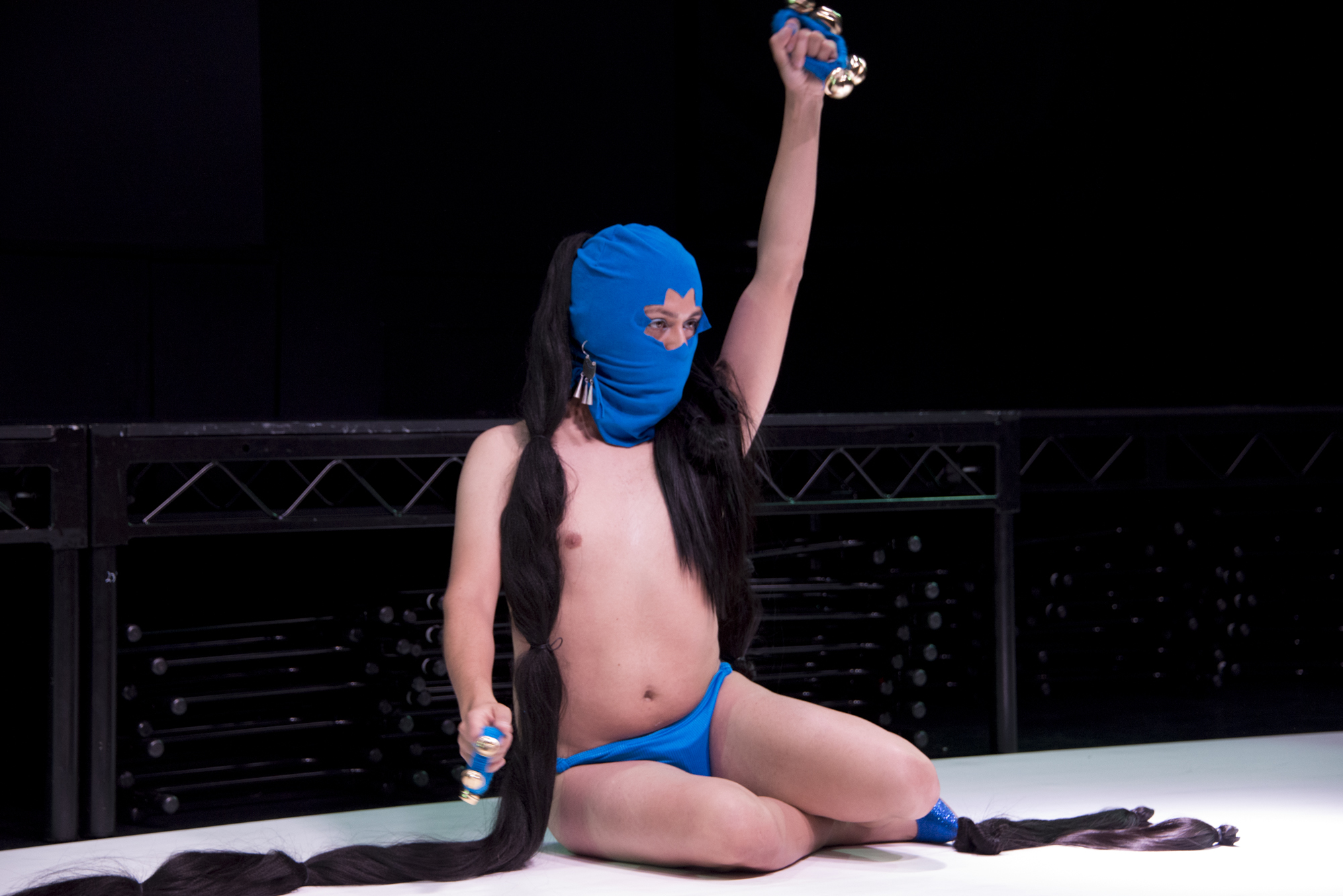 In most of their work, Sebastián Calfuqueo (1991, Santiago, Chile) touch on or expose, in a militant and critical manner, their Mapuche ancestry and the discrimination the artist faces in daily life for belonging to an indigenous group and, beyond that, for not fitting into dominant heteronormative narratives. These issues are addressed directly and with impact in one of their first works, You Will Never be a Weye (2015), a filmed recording of a performance in which Calfuqueo reveal how the history of the Machis Weyes (individuals who do not conform to gender binarism) was erased as a result of the Catholic indoctrination imposed by the colonizers the politics of the Chilean state.
At the intersection and in the juxtaposition of domination and repression, Sebastian Calfuqueo finds fertile ground to instigate reflections on the political, cultural and social status of the Mapuche people and culture in contemporary Chilean society. It is significant, in this sense, that beyond their artistic practice, Calfuqueo belongs to the feminist collectives Mapuche Rangiñtulewfü and Yene Revista, and has collaborated in publishing texts in the Mapuche language, working towards its stimulation and preservation. Their work often starts from the broad field of performance art, whether in its more classic sense, or as a moment to be recorded on video and shown later in an exhibition space together with elements used in the action itself, or inspired by and related to it conceptually, for example in the ceramic replicas of water gallons used in Ko ta mapungey ka [Water is also territory] (2020), in which the artist contrasts the neoliberal capitalist violent exploitation of water in Chile with the symbiotic relationship the Mapuche people have with lakes and rivers.
Support: Ministerio de Relaciones Exteriores y Ministerio de las Culturas, las Artes y el Patrimonio – Gobierno de Chile
Caroline A. Jones, Eyesight Alone: Clement Greenberg's Modernism and the Bureaucratization of the Senses (Chicago: University of Chicago Press, 2005).

Greenberg's Modernism and the Bureaucratization of the Senses (Chicago: University of Chicago Press, 2005).