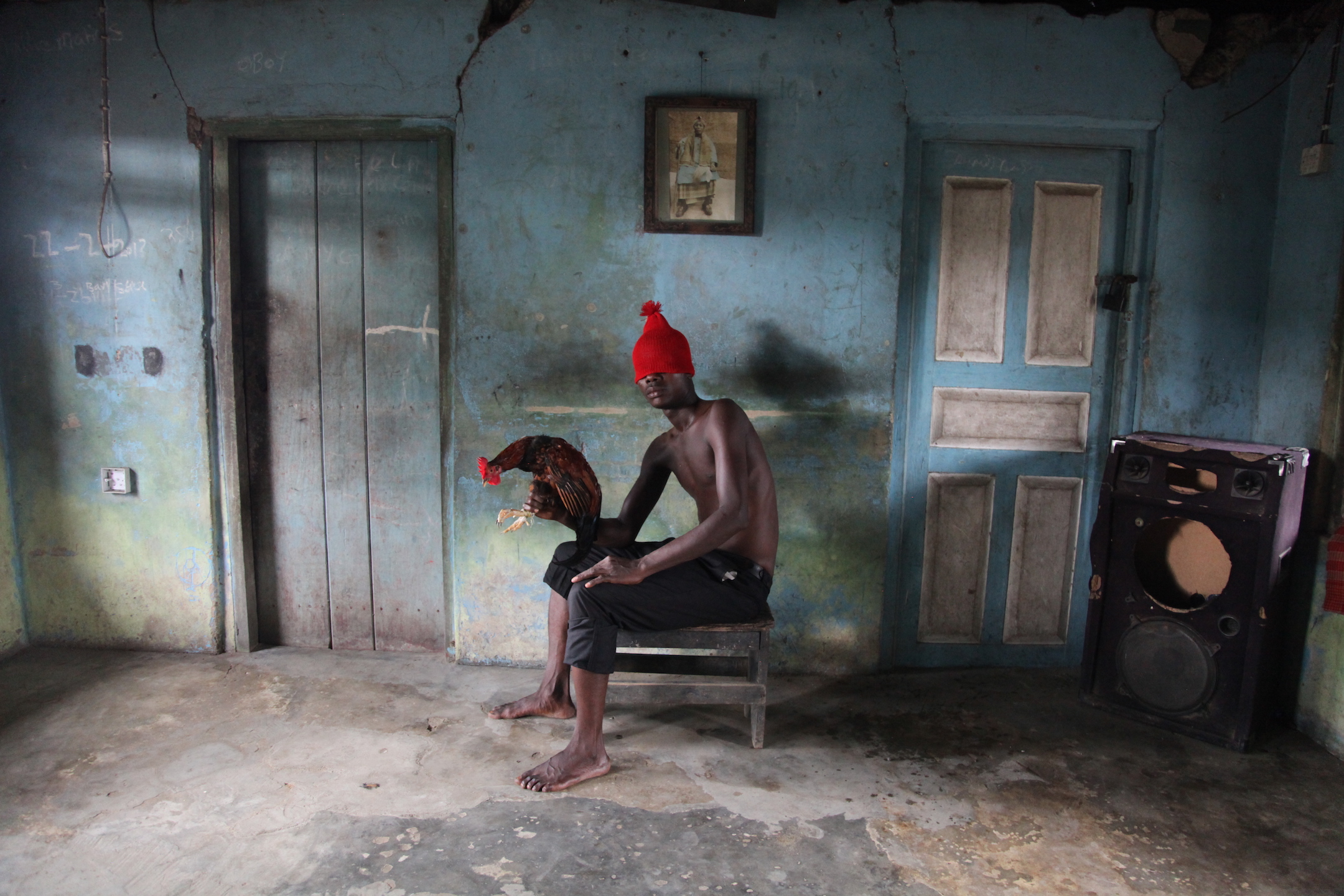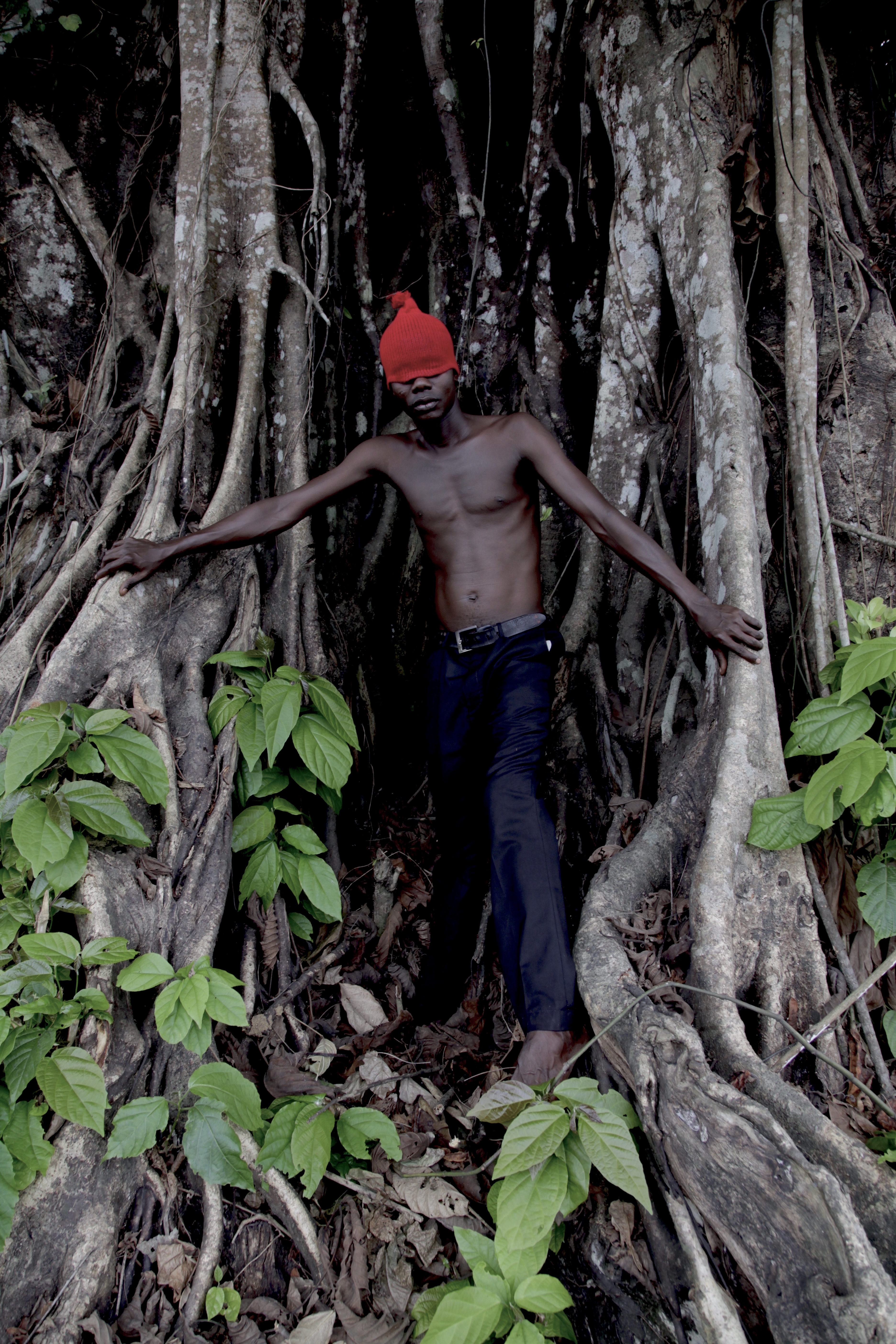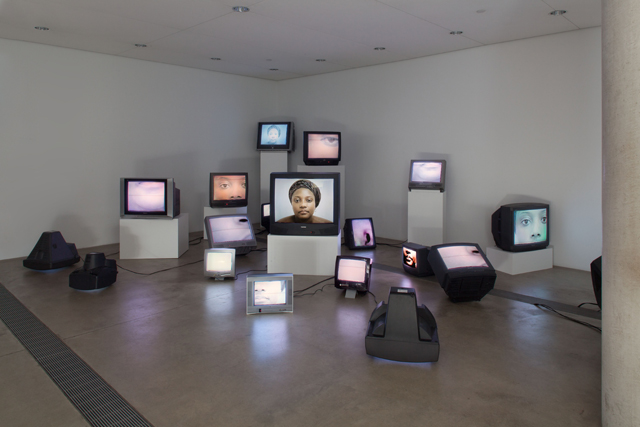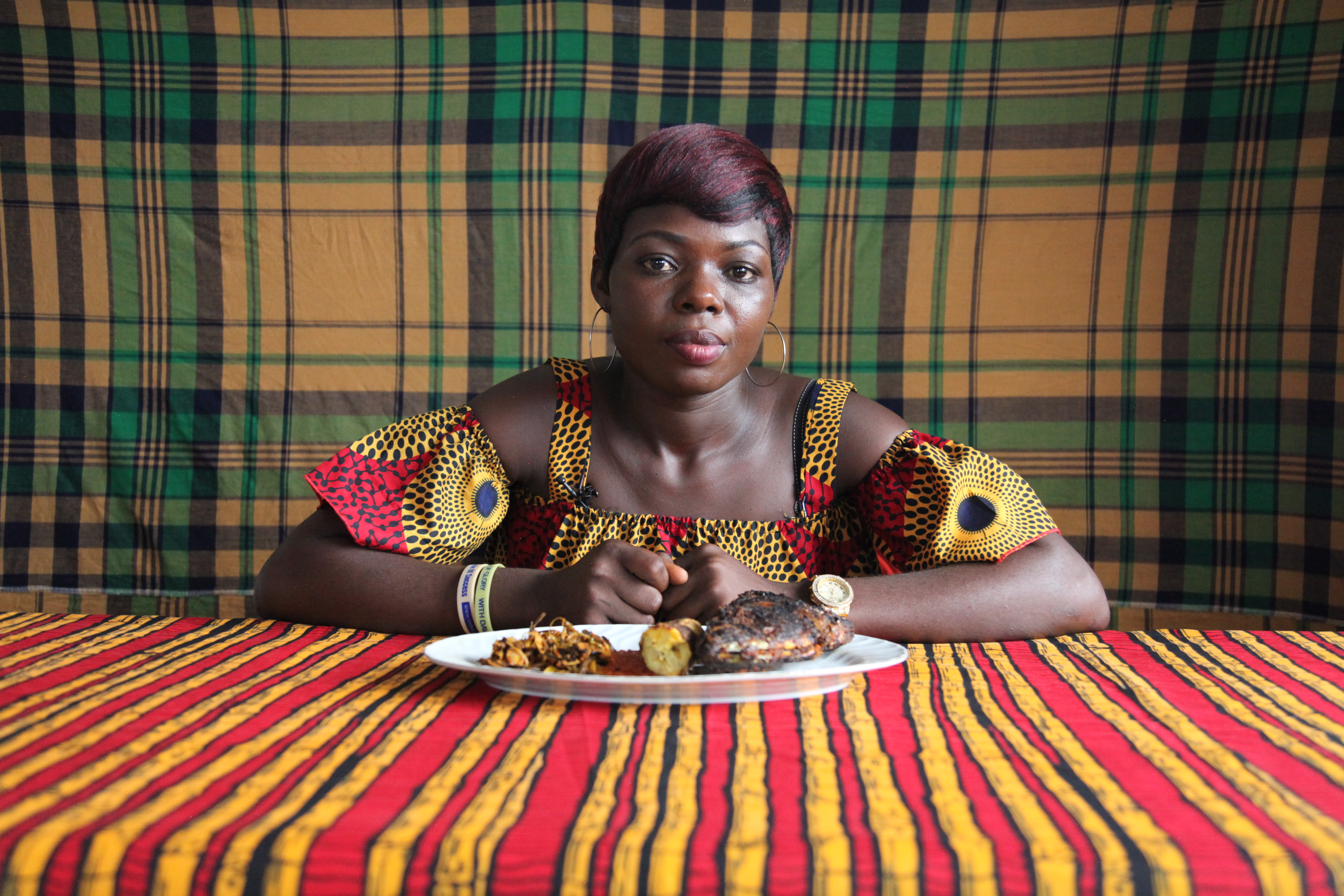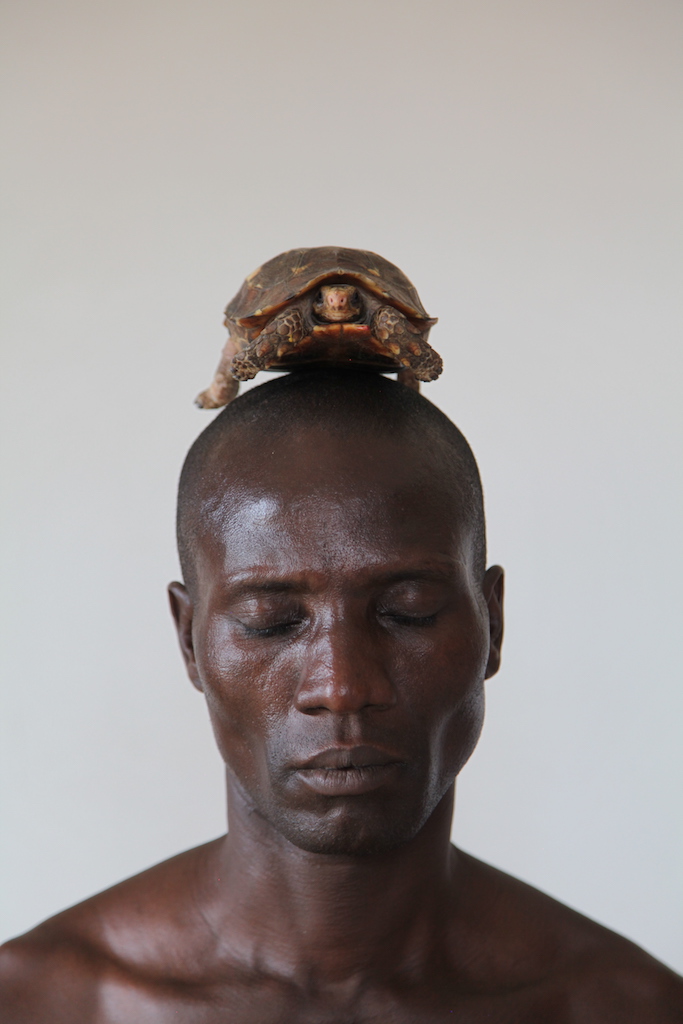 The work and career of Zina Saro-Wiwa (1976, Port Harcourt, Nigeria) are interwoven with themes of displacement and belonging. The artist grew up in the United Kingdom, where she worked as a journalist before moving to New York. There, looking for ways to tell stories that were freer and less defined than in journalism, she began her artistic career. At the same time, she started spending more significant time in the Niger Delta region, where she founded the gallery Boys' Quarters Project Space, in 2014. The gallery was installed in the office belonging to her father Ken Saro-Wiwa, a writer of Ogoni descent who was persecuted and executed by the Nigerian government in 1995 for his activism against ecological damage in the region caused by exploitative oil extraction. Now resident in California, the artist's practice is focused on video, but also encompasses curating and work with photography, sculpture, sound and food. She defines her practice as a "mapping of emotional landscapes", involving everything from her personal experiences to analysis of historical and conceptual variables, resulting in works with condensed narratives, permeable to non-verbal forms of knowledge, which go beyond conventions of academic discourse and scientific knowledge.
In the video Phyllis (2010), for example, Saro-Wiwa mobilizes Nollywood (nickname for the Nigerian film industry) film production structures to construct the story of a character who, in turn, is obsessed with films from the same industry. The juxtaposition of the character's solitude with the conventions of gender and emotion that affect her provokes a psychological short-circuit, expressed through symbolism, gestures and fantasies. In Worrying the Mask (2020), the artist presents a performance-lecture film, using her exhibition of works by Promise Lagiri – a contemporary Ogoni sculptor – at the Boys' Quarters Project Space as the starting point for reflections on the power struggles that underlie criteria of the authenticity, value and identity of African art. Whilst placing the urgency of this debate in the context of recent campaigns to restore African works to the continent, Saro-Wiwa attempts to remain connected to the powers and meanings concerning the origins of these objects, usually purged by the Western narrative that catalogues and exhibits them. If hegemonic narratives identify art from the continent with "purity" and "ingenuity", implying value in works that are "ancient" and "anonymous" and thus relegating contemporary production to a state of limbo, for Saro-Wiwa it is fundamental to produce narratives committed to recognising the intentions and agencies of their authors, whether ancestral or contemporary.
Caroline A. Jones, Eyesight Alone: Clement Greenberg's Modernism and the Bureaucratization of the Senses (Chicago: University of Chicago Press, 2005).

Greenberg's Modernism and the Bureaucratization of the Senses (Chicago: University of Chicago Press, 2005).