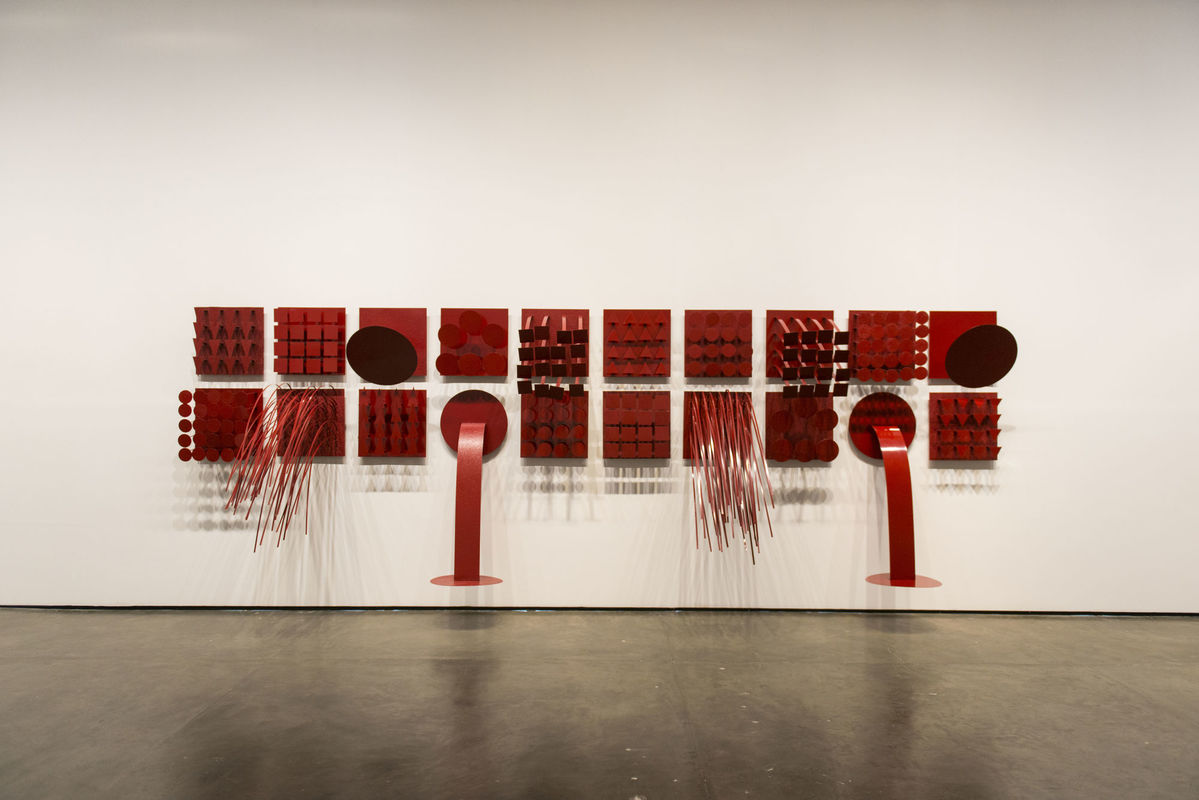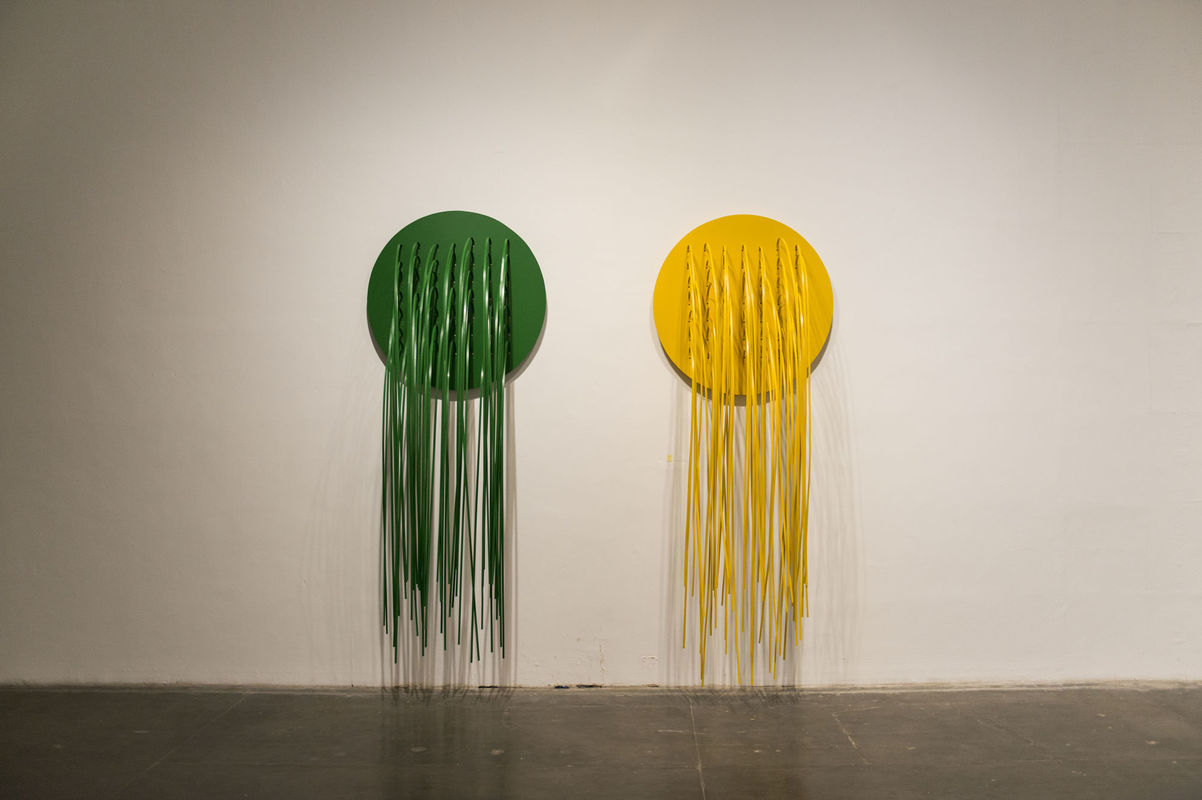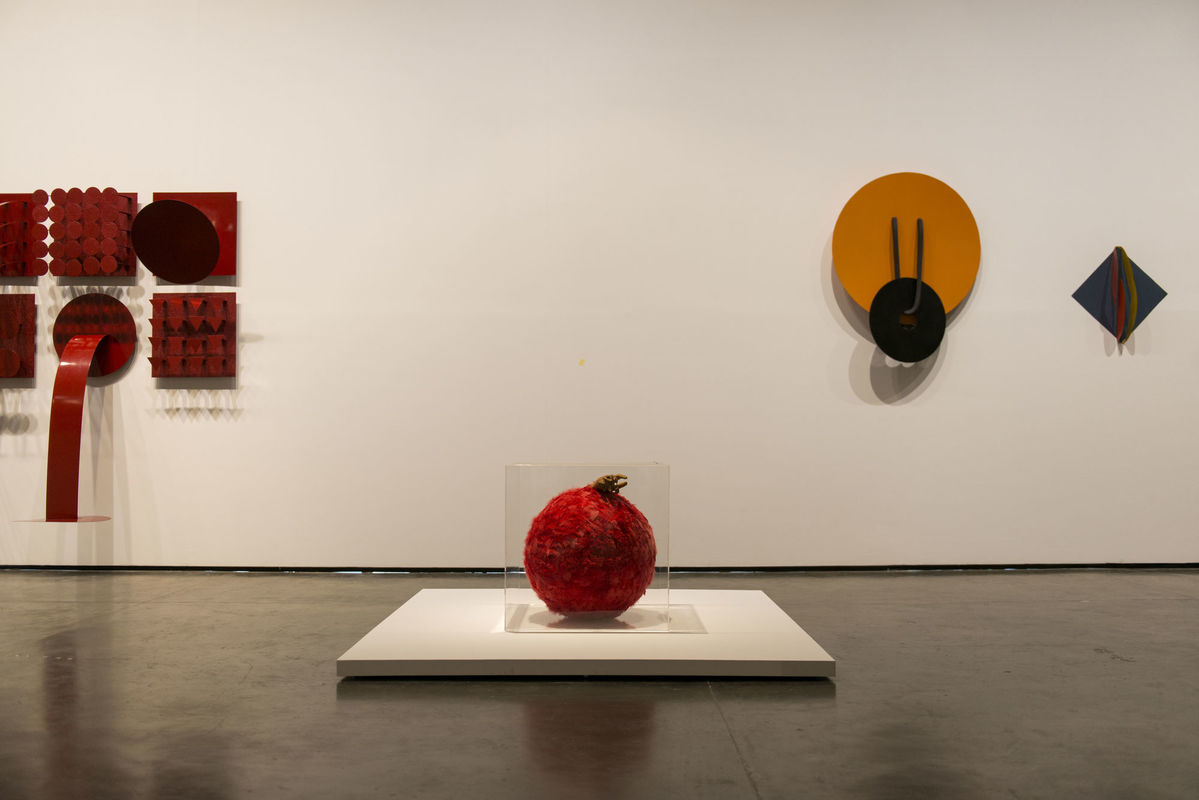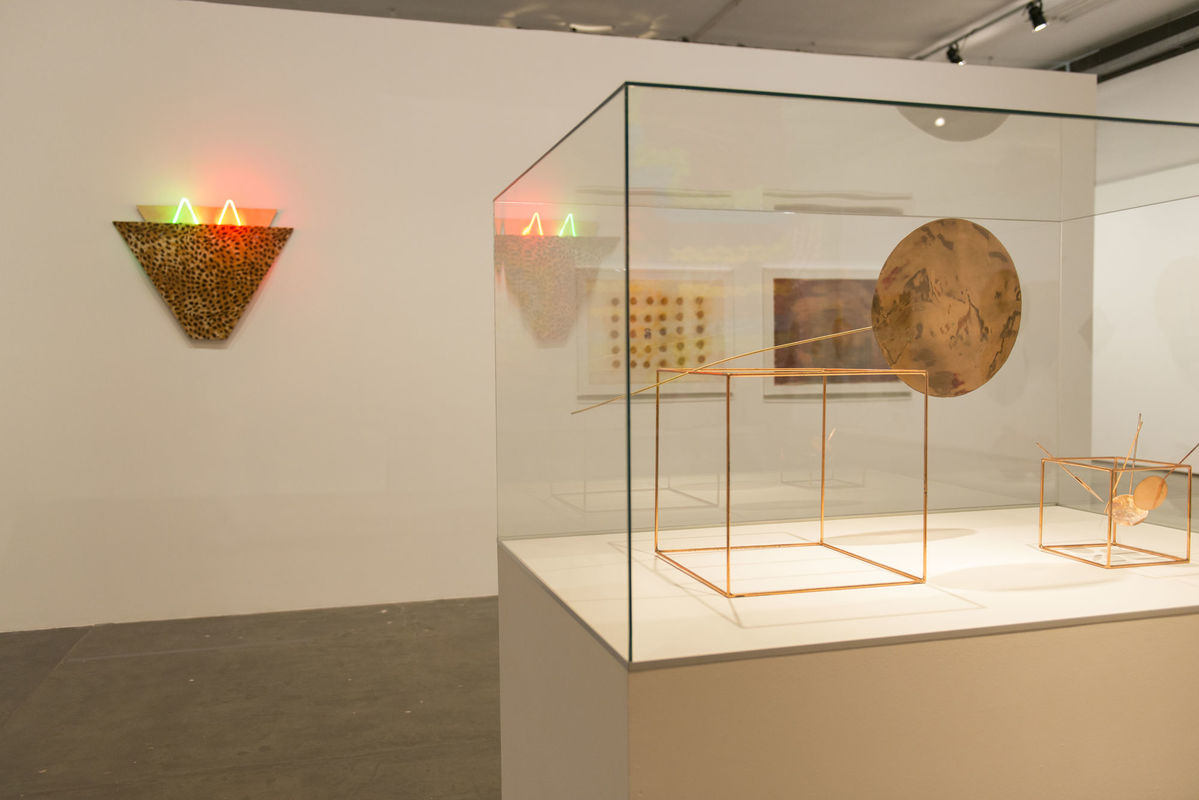 Lygia Pape (1927, Nova Friburgo, Rio de Janeiro, Brazil) is a leading artist of the generation that expanded art's experimental field in the second half of the twentieth century. Pape deepened her direct relationship with concrete reality from the late 1960s onwards when she took part in the Grupo Frente [Front Group] and the Neoconcrete Movement. With the motto "Espaço poético – qualquer linguagem a serviço do ético" [Poetic space – any language at the service of ethics], Pape discussed the contradictions of Brazilian society that converges precariousness and vivacity in its polyphony. Part of her approach to social reality implied a critical review of the anthropophagic proposition of the 1920s modernist generation. Pape examined in her dissertation, Catiti-Catiti, na terra dos brasis [Catiti-Catiti, in the land of brazils] (1980), the twofold movement that would simultaneously digest cosmopolitan avant-garde and indigenous cultures. This study made her rethink Rio's urban context as a whole.
It seems Pape understood that the presence of the indigenous anthropophagic practices the colonizers registered – the Tupinambá culture –, became an uncomfortable contemporary void, no longer visible, felt only by some impalpable and reminiscence identity since the Guanabara Bay's occupation. Using the Scarlet ibis bright red feathers, which the Tupinambá employed in their ritual robes (whose remaining pieces are in European collections), the artist explored this presence-absence in her late 1990s and early 2000s works. Before that, Pape had already created works dealing with a similar subject, like O Olho do Guará [Guara's eye] (c. 1980) and Amazoninos (c. 1990). The former combines neon lines with patterns referring to the fauna belonging to the Amerindian mythologies. The latter are abstractions evoking the Amazon flora through iron wall-mounted sculptures with metallic paints and balancing weights. Together, these works reveal themselves as phantasmagoria that converges Pape's experimentalism with the wounds the colonial genocide left open.
Caroline A. Jones, Eyesight Alone: Clement Greenberg's Modernism and the Bureaucratization of the Senses (Chicago: University of Chicago Press, 2005).

Greenberg's Modernism and the Bureaucratization of the Senses (Chicago: University of Chicago Press, 2005).