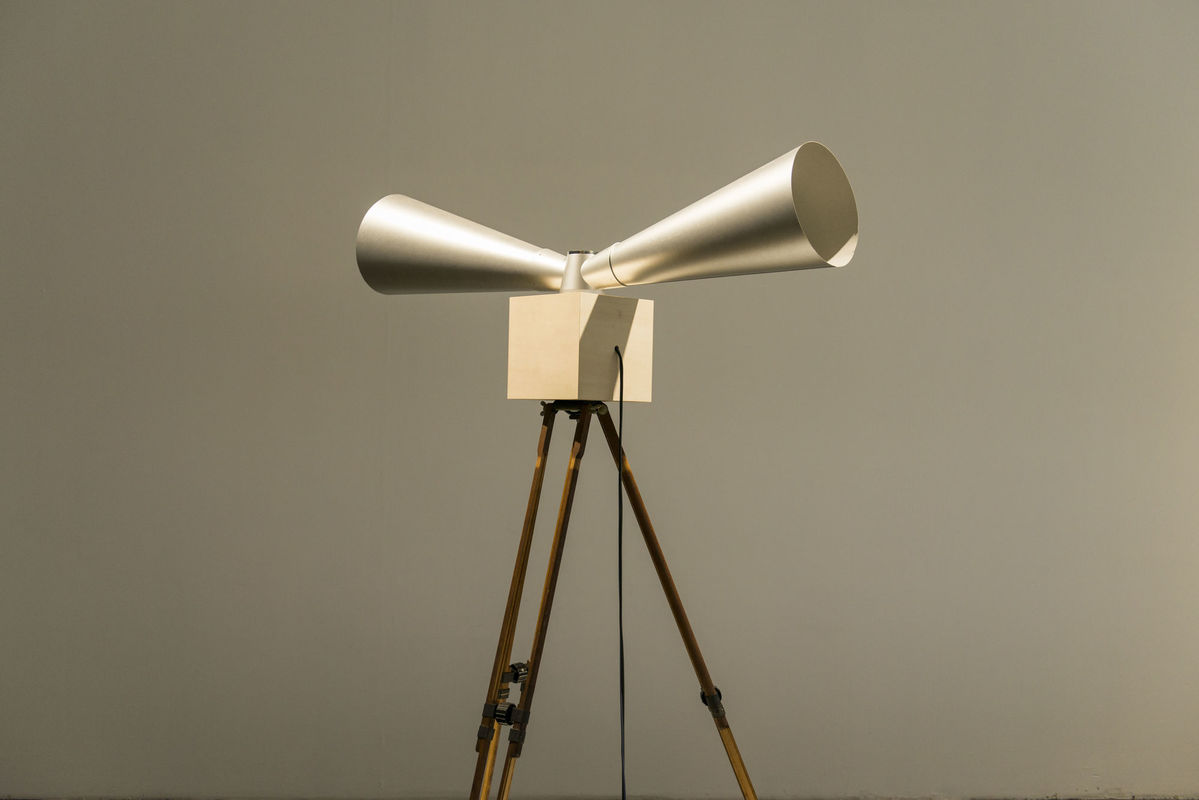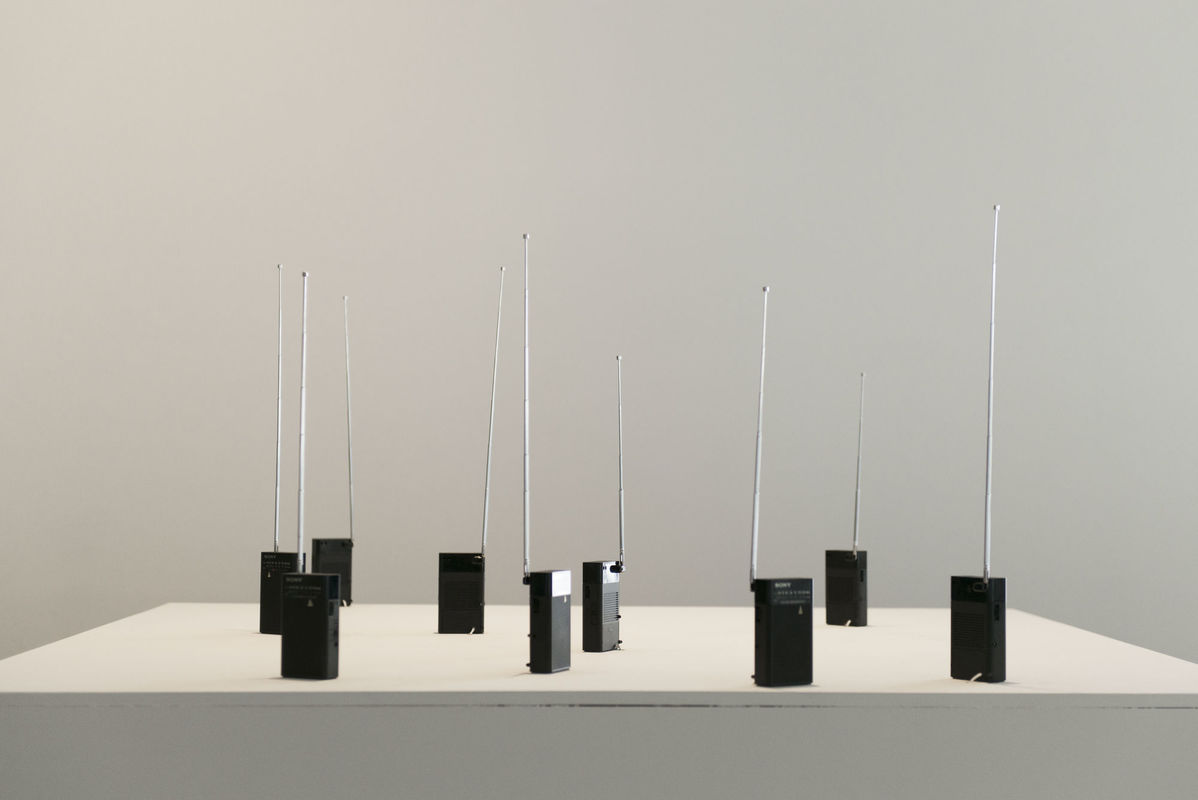 Intangible elements such as space, light, magnetism and gravity are fundamental in the assemblages and installations by Yuko Mohri (1980, Kanagawa, Japan). She often uses everyday household elements to create objects or devices with moving parts, which can emit sounds or light, or generate fields of magnetism or energy. Randomness and improvisation – central elements in the intersection between the visual arts and music at least since John Cage – are present in many of the artist's works, in which the sounds produced by the movement of the objects are never entirely controlled, and largely unforeseeable. Mohri's installations constitute autonomous and permeable ecosystems, in which the artist explores the clashings and jarrings between the various elements that compose them. Often, the idiosyncrasies of the venue where the works are shown also play a determinant role in the behavior of these sets of objects.
In the work Voluta [Volute] (2017 - ), whose title refers to the spiral of a snail's shell and also to the spiraled motif in the upper portion of architectural columns and on the arm of certain instruments, Mohri creates a mechanism in which a song, reproduced on an iPod, is converted into an electrical signal, which is then transmitted through a wire wrapped around a spool. The sounds are thus converted into a magnetic force, used to move metallic objects through sculptures of concrete and plaster. Although the music is playing, the only thing the visitor hears is the faint sound of the tremor of the objects. A magnetic field, music, movement, sound and vibration are thus mixed in a multidimensional arrangement.
In I CAN'T HEAR YOU (2020), an update of a 2017 piece, conceived by Mohri after visiting the Bienal pavilion, two speakers create a kind of sound corridor, which the public is invited to walk through until they find the exact place where the two audio channels overlap and play in unison. To achieve this synchronization, the artist took into account the propagation time of sound in the building's architecture – in this way, beyond a musical composition, the piece can also be read as a sensorial experiment of measuring space. The sound emitted by the speakers is the voice of Daisetsu Suzuki (1870-1966), a scholar of Zen Buddhism, who introduced Zen thinking to the United States and is a fundamental reference for John Cage, amongst others.
Support: Agency for Cultural Affairs, Government of Japan (Bunka-cho Art Platform Japan) and Arts Council Tokyo (Tokyo Metropolitan Foundation for History and Culture)
Caroline A. Jones, Eyesight Alone: Clement Greenberg's Modernism and the Bureaucratization of the Senses (Chicago: University of Chicago Press, 2005).

Greenberg's Modernism and the Bureaucratization of the Senses (Chicago: University of Chicago Press, 2005).