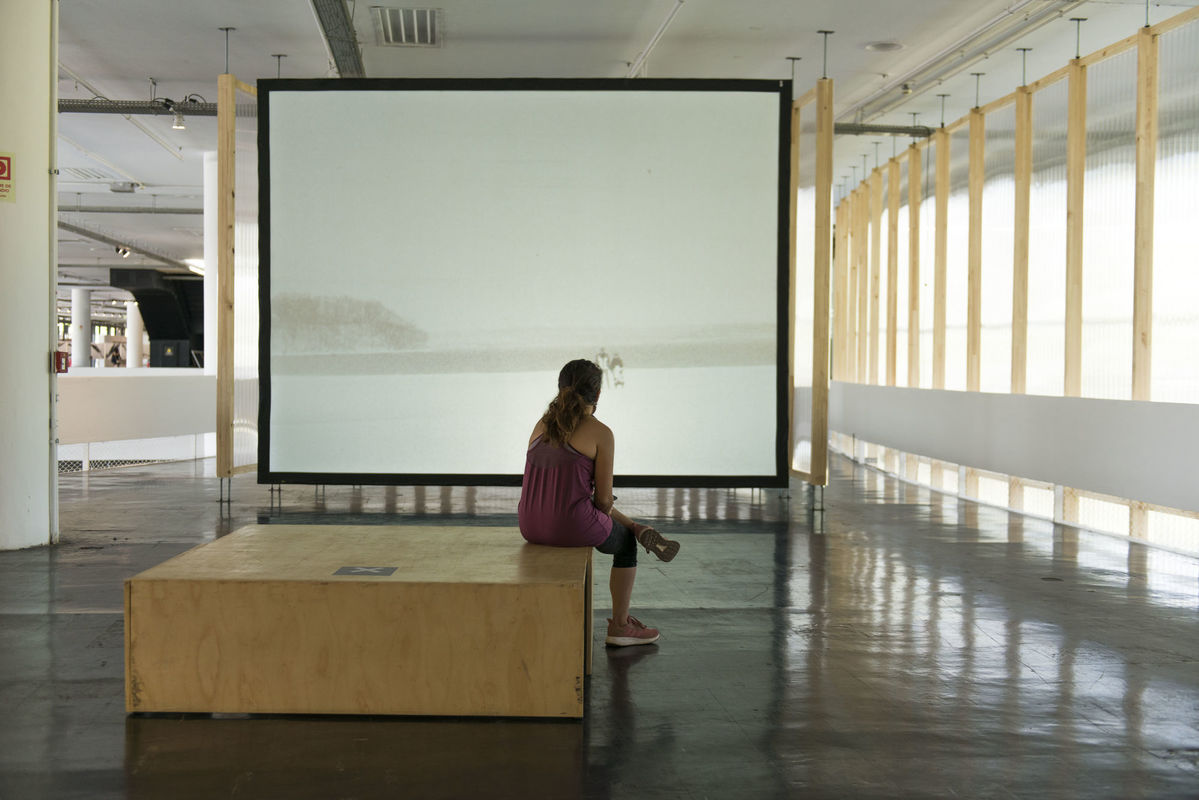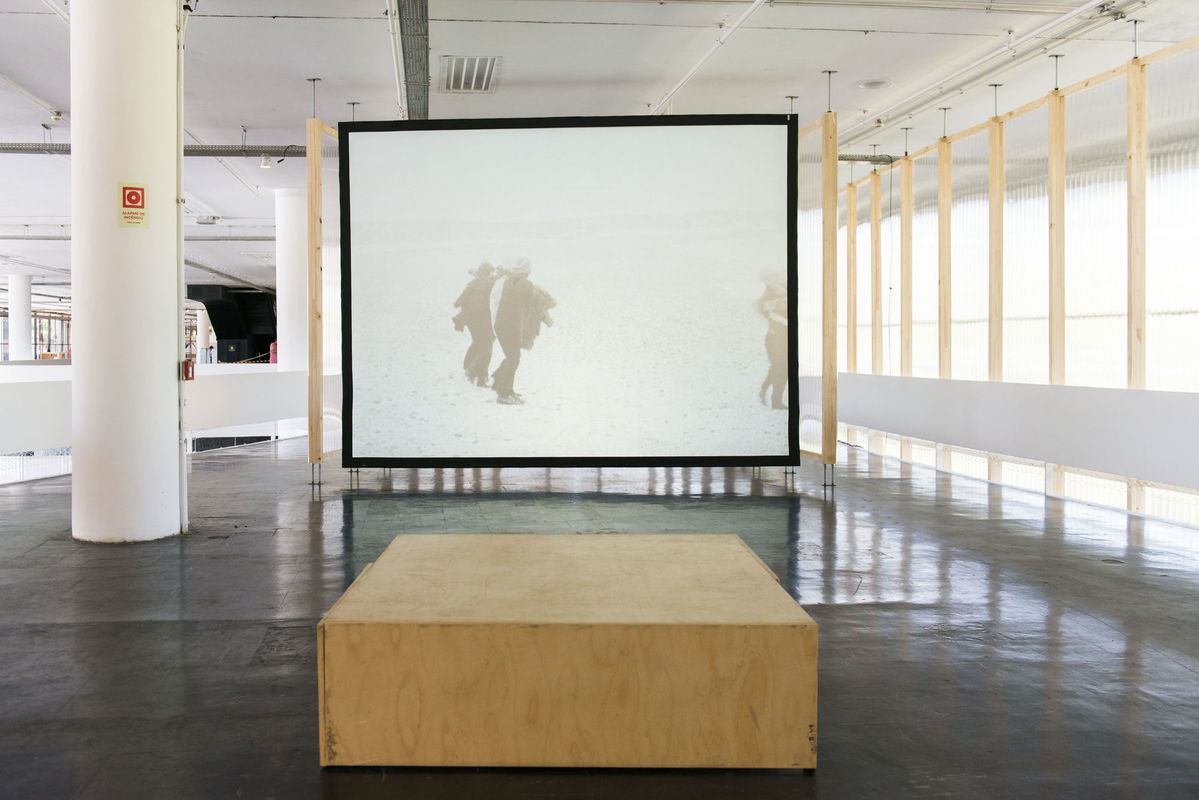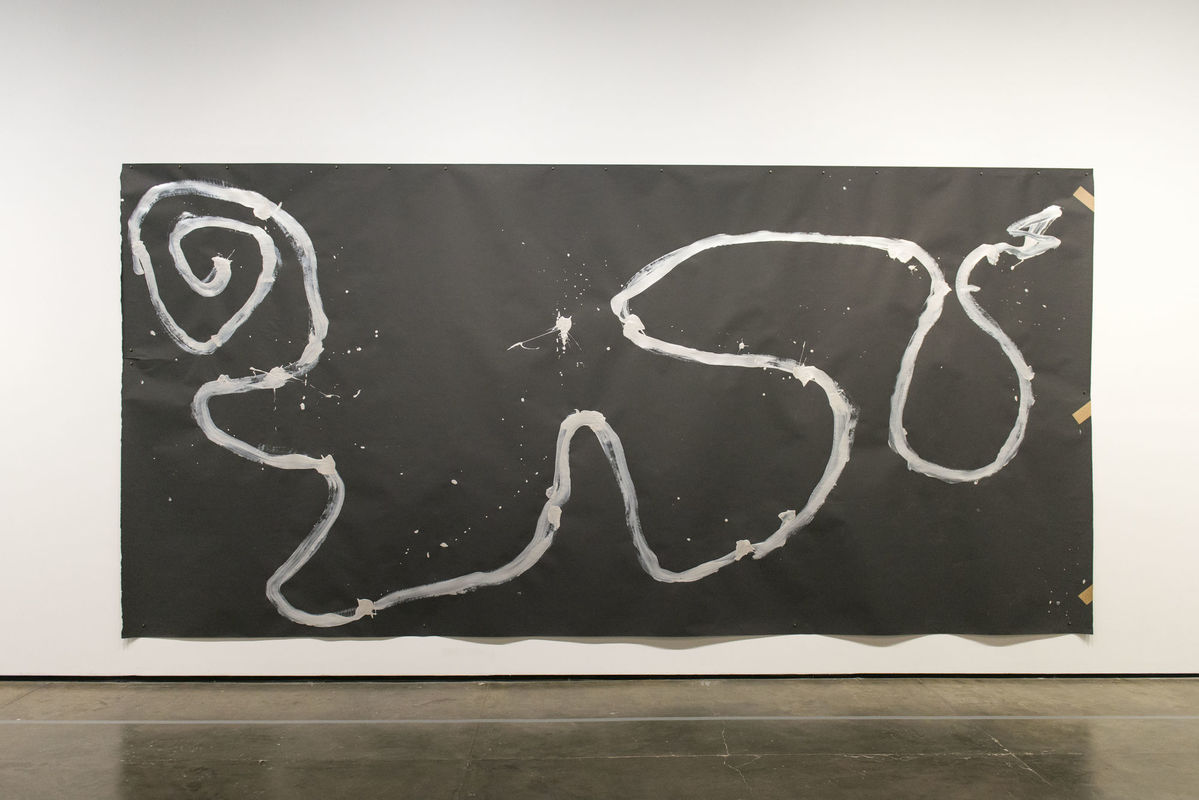 Joan Jonas (1936, New York, USA) is a pioneering video and performance artist. In the 1960s, Jonas often worked in tune and in collaboration with artists, musicians and performers of the New York scene, such as Yvonne Rainer, Debora Hay, Richard Serra, Robert Smithson, La Monte Young, and Philip Glass, among others. She developed a unique style, at the intersection between performance, drawing, action and video, where mystical or ritualistic elements converge and theatrical, choreographic and everyday gestures mix together. In the film Wind (1968), for example, the cinematographic record of an action carried out on a Long Island beach on one of the coldest days of 1968, Jonas shows the efforts of a group of performers executing a choreographed piece despite the freezing temperature and strong wind. In a combination of movements that are sometimes banal, sometimes enigmatic, transiting between choreography, ceremony and improvisation, the dancers struggle against the wind, which blows violently against their bodies. 
Wind is part of a series of performances made by the artist in the late 1960s in outdoor locations – including both natural, as in this case, and industrial sites – in which she introduces the use of mirrors, masks and other props, like those sewn into the clothes of a pair of dancers in Wind. In that era, Jonas had already started, particularly through the use of mirrors, to create doubles and characters that could be considered authentic alter egos. However, the work shouldn't be considered autobiographical, but rather a creation of mythical and poetic fictions, in which characters can flow between reality and fiction by means of mirrors, monitors or projections. In fact, the artist has been incorporating cameras and video projectors into her work since the beginning of her career, often using closed circuits, creating optical overlaps and unfoldings, so the real time of the performance clashes with the time of the filmed image. In the decades that followed and since, Jonas has continued to experiment with overlapping layers of discontinuous time, multiplying images in combined and sometimes antithetical narrative shots, creating large scale immersive installations.
Drawing remains a central element in most of these performances/installations, with animals being the most recurrent theme. If, on the one hand, the presence of animals reinforces an almost mystical relationship with nature, as is the case in Snake Drawings, which features in the 34th Bienal, it also reflects the artist's engagement with the environment, which she has been actively involved in over the last few years, particularly in regard to protecting the oceans.


Voir cette publication sur Instagram
Caroline A. Jones, Eyesight Alone: Clement Greenberg's Modernism and the Bureaucratization of the Senses (Chicago: University of Chicago Press, 2005).

Greenberg's Modernism and the Bureaucratization of the Senses (Chicago: University of Chicago Press, 2005).