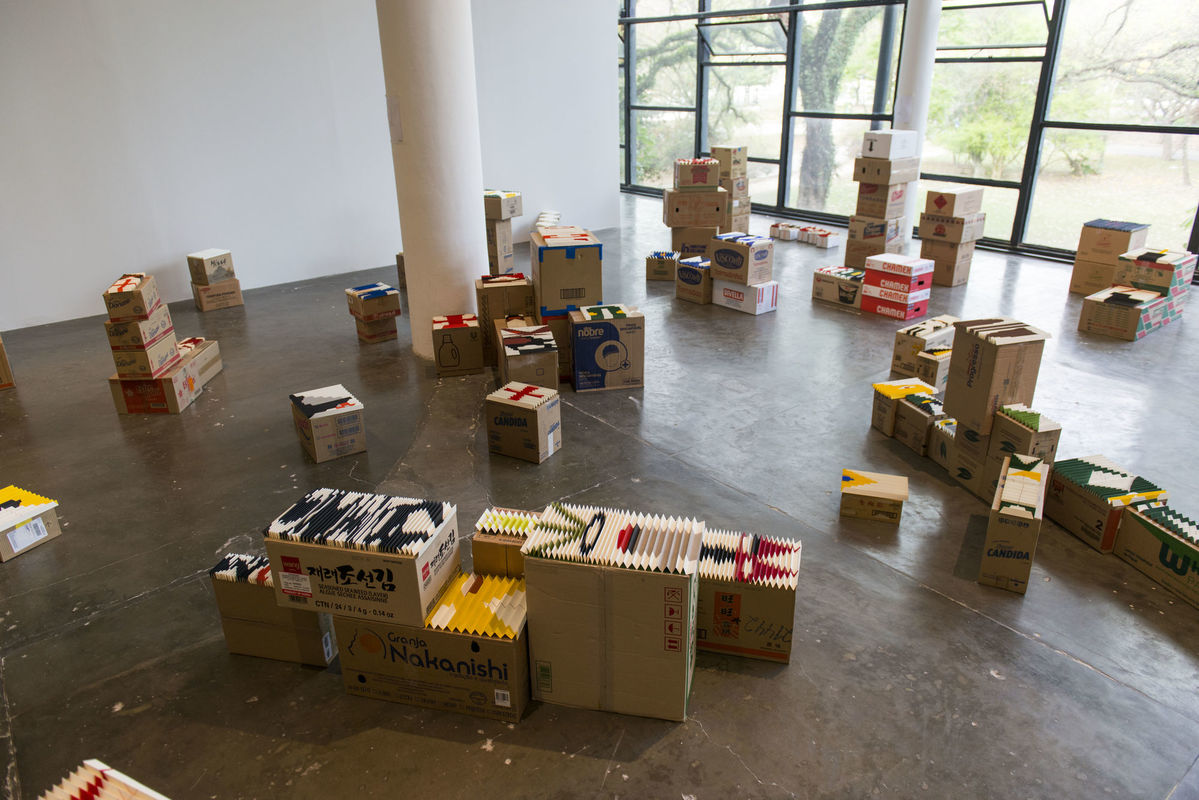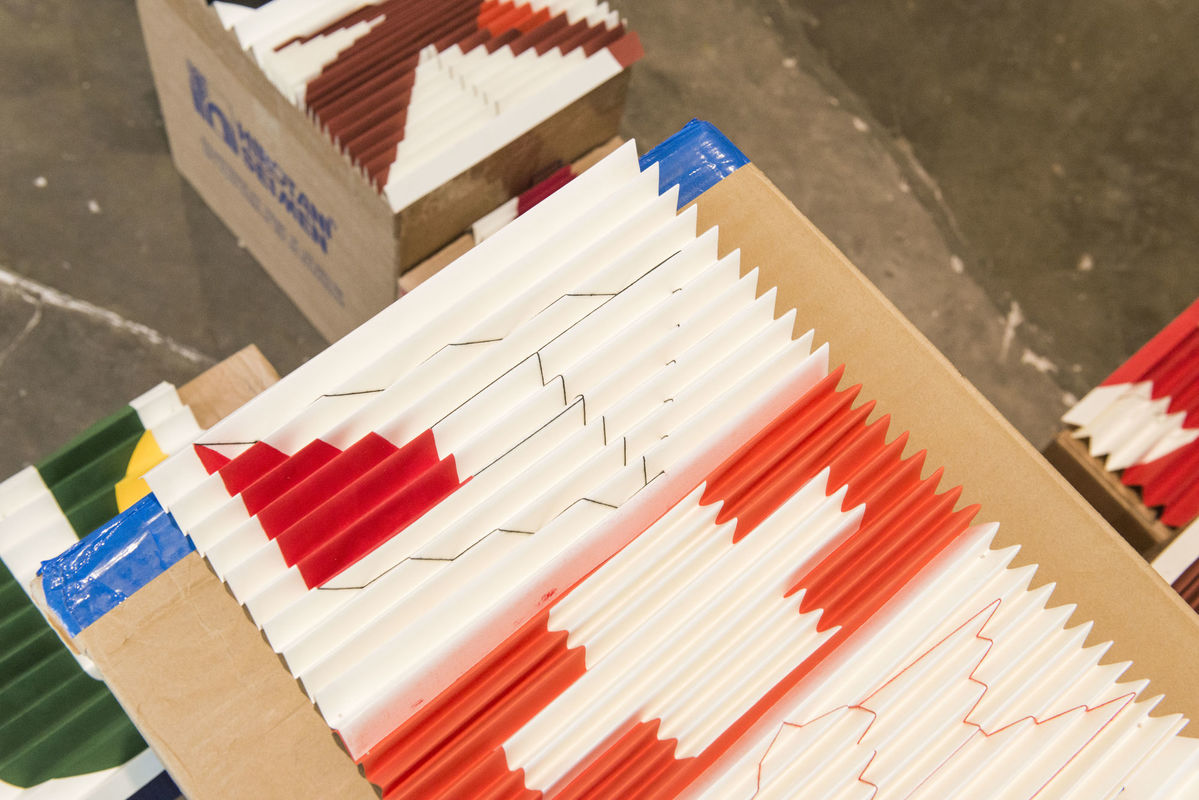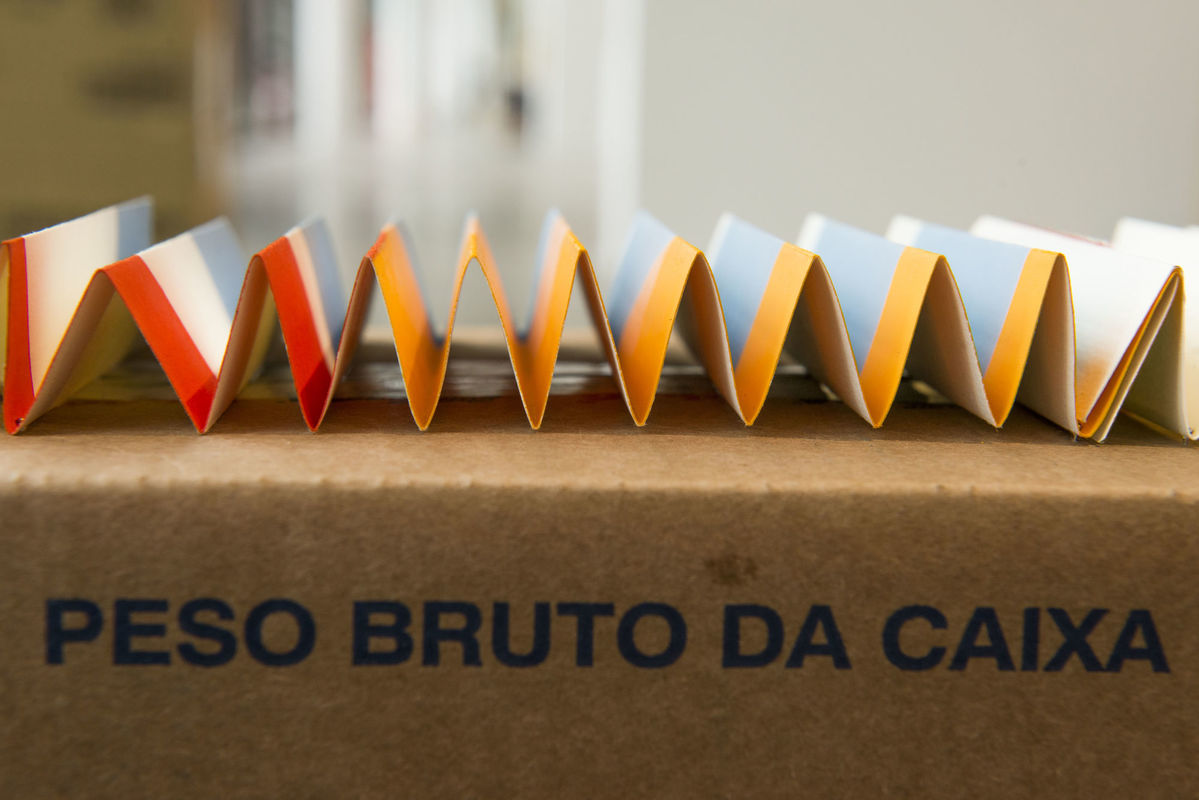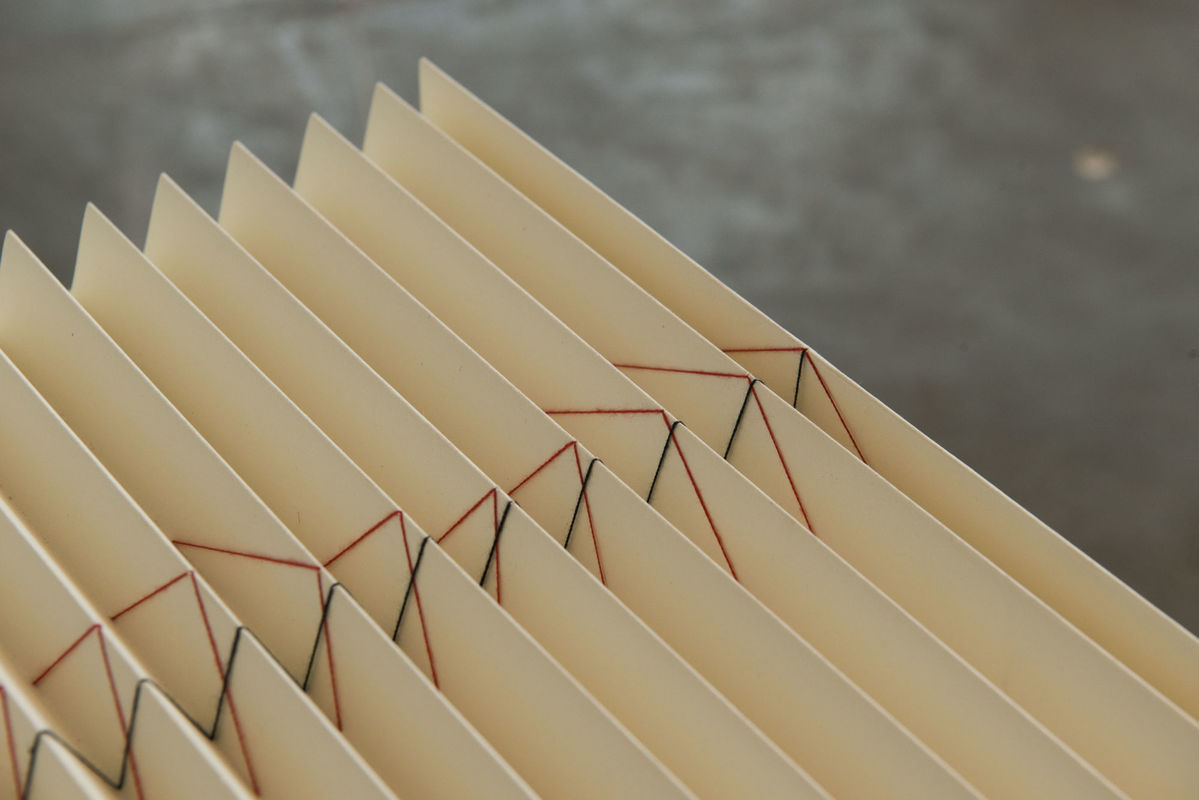 Alice Shintani (1971, São Paulo, SP) seeks one of the subtlest intersections that exist between art and everyday life. Her art does not comment on the news, nor does it impose itself on the urban fabric like an inert monument, but it deals rather with intimate experiences of everyday affections and violence, which are counterpointed by the gradual process of making, involving colors, shapes and light. Having studied and worked in computer engineering, Shintani transferred her practice to the arts in the mid 2000s. She avoided, however, conforming her production to the settings and structures of the established arts circuit. Though much of her work could be called painting, she feeds on direct experiences with the urban environment and societal events, experimenting at the same time with ways of circulating in varied contexts, among audiences less familiar with the liturgy of exhibition spaces.
In tuiuiú (2017), Shintani transformed an invitation to occupy a window display inside the Mário de Andrade Library into an action that spread out into the square that houses the library, and beyond. Little flags were painted onto fine fabrics in a wide range of colors, with shapes referencing the tile patterns designed by Athos Bulcão for buildings in Brasilia. Sewn onto satin ribbons, these paintings were similar in format to Tibetan prayer flags but, when put around tree trunks or suspended between lampposts and branches, were also reminiscent of popular Brazilian party decorations. The flags rustled in the wind while the artist arranged copies of them on the ground, which she handed out to passers-by.
Menas [Less] (2013-2017) is a changing installation, that is, its arrangement and composition differ in each context and space that it occupies. The artist devised its elements during a period when she was distanced from the official contexts of exhibiting and circulating contemporary art. At the time, Shintani was working directly on the streets, selling brigadeiros [chocolate homemade candies] and observing gradual changes to co-existence in a country that was, and still is, going through a profound dismantling of its social and political structures. At home, she meticulously painted, sewed and folded papers, creating a collection inviting to visual exploration. The physically light collection can be packed up and transported with little effort, but opens up in a similar way to assembling a market vendor's or street seller's stall. The structures that give its forms volume and rhythm are cardboard boxes taken from supermarkets in the city.
Mata [Forest/Kill] (2019-2021) was developed gradually, without an established plan besides an inclination to make gouaches on paper, with compositions loosely based on elements of the Amazonian flora and fauna. The lines crossing the paper from edge to edge form broad schematic fields of color, creating tight framing that crops the shapes, rejecting the obligation to be technically descriptive, which is common to botanical illustrations, for example. All the images have a black painted background, an element that reinforces the brightness of the colors used by the artist, and which also acts as a metaphor for the uncertainty and obscurity that characterize the present moment.
Voir cette publication sur Instagram
Caroline A. Jones, Eyesight Alone: Clement Greenberg's Modernism and the Bureaucratization of the Senses (Chicago: University of Chicago Press, 2005).

Greenberg's Modernism and the Bureaucratization of the Senses (Chicago: University of Chicago Press, 2005).